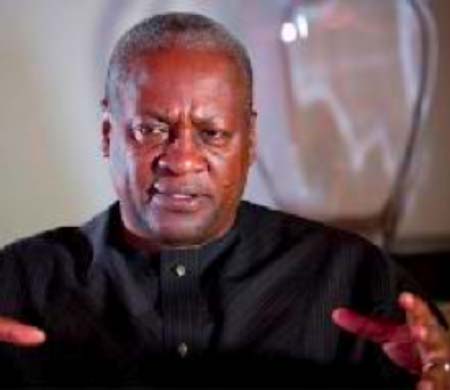 ECOWAS chairman President John Dramani Mahama on Friday announced that a meeting of the West African Health Organisation will be held on August 26 and 27, to discuss sustainable and practical ways of tackling the Ebola virus disease outbreak in West Africa.
That meeting will be attended by officers of the World Health Organisation (WHO) and the U.S. Centers for Disease Control.
"And then after that if it is necessary we will hold another emergency meeting of the heads of state to agree on the measures that we must take going forward in order to eliminate Ebola."
This was disclosed by President Mahama when he welcomed the Executive Director of the Joint United Nations Programme on HIV and AIDS (UNAIDS) in Accra.
Michel Sidibe was in Ghana to inspect work done so far on setting up a production hub of anti-retroviral drugs in Ghana.
The current outbreak of the virus is the deadliest since it was recorded in 1976.
It has so far killed more than 1,400 people.
John Mahama in briefing Sidibe said Africa's "ad hoc" responses to the Ebola disease portends disastrous consequences for the entire continent.
Ghana's President said the measures instituted to fend off the haemorrhagic fever from entering neighbouring countries from the four affected countries – Liberia, Guinea, Sierra Leone and Nigeria – are "panicky" – a situation he fears could "rather exacerbate the problem," in the region.
"A lot of the responses are ad hoc and so even though we have the WHO guidelines" in tackling the virus, "countries are doing other things...cancelling air travels, closing borders and so on…we should maintain a level head and not panic…", Mahama stated.
He said, for example, doctors from other parts of the continent who may want to volunteer assistance to affected countries cannot do so because flights have been banned to those areas as part of the preventive measures.
Read Other Articles In Article (Archive)