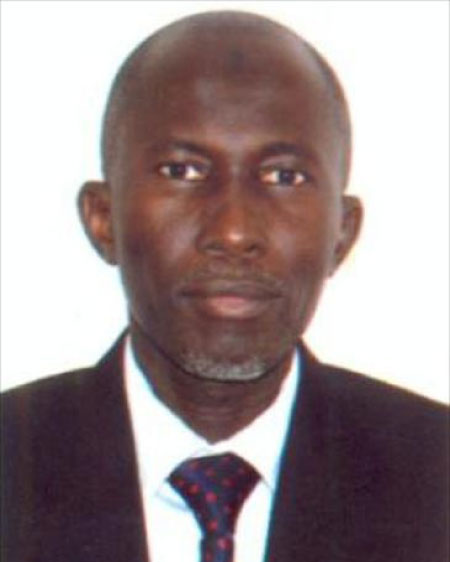 The Gambian economy was estimated to have grown by 6.3 percent in 2012, following a contraction of 4.6 percent in 2011, according to the Gambia Bureau of Statistics, GBoS.
Money supply grew by 8.8 percent in the year to end-March 2013, lower than the 14.9 percent in 2012, Amadou Colley, Governor of the Central Bank of The Gambia said Tuesday, during a press conference convened by the Monetary Policy Committee of the Central Bank of The Gambia.
Governor Colley revealed that provisional data on government fiscal operations in the first quarter of 2013 indicate that revenue and grants amounted to D1.5 billion (4.6 percent of GDP) compared to D1.9 billion (5.9 percent of GDP) in the same period in 2012.
'Domestic revenue totaled D1.4 billion (4.2 percent of GDP), higher than the D1.2 billion (3.7 percent of GDP) recorded in the corresponding period of 2012.
According to him, expenditure and net lending amounted to D1.9 billion (5.5 percent of GDP), a contraction of 14.5 percent relative to 2012. Current expenditure, he added, totaled D1.5 billion (4.5 percent of GDP) or an increase of 20.1 percent.
'In contrast, capital expenditure declined to D337.0 million (1.0 percent of GDP), or 62.7 percent. The overall fiscal deficit (on commitment basis), including grants, widened to D330.4 million (1.0 percent of GDP) in the fiscal three months of 2013, compared to D200.0 million (0.7 percent of GDP) during the same period in 2012,' Colley stated.
The Central Bank Governor further revealed that as at end-March 2013, the domestic debt increased to D11.3 billion (33.1 percent of GDP) or 15.5 percent from March 2012.
Treasury bills, he went on, accounting for 77.2 percent of the debt stock, rose by 23.5 percent to D8.7 billion and distribution of treasury bills by maturity indicate that the 364-day bills accounted for 56.1 percent of the outstanding stock, 182-day bill (28.6 percent) and 91-day bill (15.3 percent).
Colley stated that volume of transactions in the domestic foreign exchange market, measured by aggregate sales and purchases of foreign exchange, rose to US$440.2 million in the first quarter of 2013, higher than the US$392.4 million in the corresponding quarter of 2012.
Against individual currencies, Governor Colley added, the dalasi depreciated against the British Pound by 12.62 percent, the US dollar by 11.87 percent and the Euro by 12.0 percent.
'In Nominal Effective Exchange Rate terms, the domestic currency depreciated by 2.6 percent in March 2013 compared with an appreciation of 0.4 percent a year earlier,' he said.
The banking industry, he said, remain sound. The average risk-weighted capital adequacy ratio (CAR) was 27.7 percent in March 2013, higher than the minimum requirement of 10.0 percent.
The Central Bank Governor went further to reveal that global consumer price inflation decelerated in line with expectations partly reflecting food and fuel supply developments and partly subdued demand pressures.
'World inflation decreased to about 3.3 percent in early 2013 from 3.8 percent in 2012 and is projected to be contained in low single digit through 2014,' he stated.
Outlook for inflation
Noting that inflation outcomes evolved largely in line with expectations, Governor Colley said inflation is projected to accelerate but to remain in single digit in the short-term.
However, he added, there are upside risks to the forecast including further depreciation of the Dalasi and the challenges posed by the recovery of the global economy.
Decisions
The central Bank Governor further stated that taking the risks to the inflation outlook into consideration, the MPC has, therefore, decided to increase the policy rate, the rediscount rate, by 2 percentage points to 14 percent.
Read Other Articles In Article (Archive)