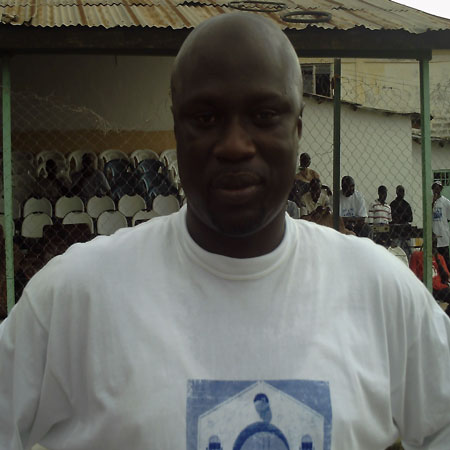 Ebou Faye, secretary general of Banjul Sports Committee, has said that Brikama United deserve to win the league this season given that they won 12 games, which shows they were the most consistent team in the league.
"This year's league is very good because of the issue of Brikama United coming in, because normally we use to have the usual big teams like Real De Banjul, Wallidan or the Gambia Ports Authority," he said.
"Now we have Brikama United this season proving and breaking the dominance of this big teams as well as changing the dimension of football, which shows that we are moving to a new dimension of community-based football, which Brikama United are, and I think this will inspire other teams to move to that direction of community-based football," Faye noted.
"Brikama United started poorly but after two to three games, they started to pick up and from there the self-confidence came in," he went on, adding that Brikama United normally play with a 4-4-2 formation.
Faye noted that Brikama United's team is not built around one player because they play as a unit.
They are able to keep the ball, move the ball very well and they also have players who can finish very well, he says.
"They have a solid team and they deserve to win the league," he affirmed. "It is not only that; it is also good for the football we are moving in to, the dimension of community-based football, which can bring people (fans) here because in the past if you win the league you don't see fans here."
Faye added: "We had all the Brikama people here, which is good for Gambian football and this is what we are looking for.
"We are seeing more competition in our football and this encourages the second division teams to do well, especially Hawks FC and Serrekunda United coming up and if they work hard and bring up players to restructure their teams they will definitely have the chance to win the league."
He continued: "The Gambia Ports Authority had quality players at the time of going down; even though they went down because of bad management they came up and won the league.
"Brikama United last year fought for relegation but they restructured their team this season and brought in so many young talented players and with the support of the Brikama community they have been able to win the league."
Faye further stated that Brikama United's winning the league in Banjul shows that Gambian league soccer has to move to the direction of community football and what others can learn from Brikama United "is that we have an evolution of community-based football but that it is not going to be a revolution because we will not see the GPA, Wallidan or Real De Banjul die out.
"We are moving to that direction of community-based football whereby we will have Banjul United, Latriknda United, Tallinding United, Serrekunda United and those communities will come out and support their teams because what we are crying for is for people to come and watch the GFA league games."
Faye also noted that Brikama United will find things hard in the FA Cup given that the FA Cup competition is going to be played in a form of knockout format.
Although he said the West Coast giants deserved to win the league, Faye also notes that there are teams aspiring to win the FA Cup. 
Read Other Articles In Article (Archive)