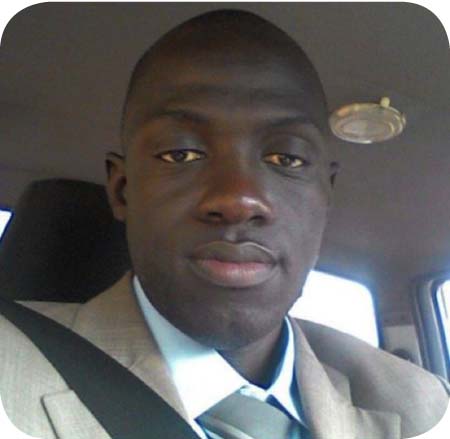 The UNICEF-Speak Africa Youth spokesperson, Abdou Kendo Jatta, has said that early marriage is another issue affecting the fabric of the society.
This was due to various factors including, among others, the search for economic survival, protection of young girls, peer group and family pressure, controlling female behaviour and sexuality, war and civil conflicts, social-cultural and reglious values, he said.
Abdou Jatta was speaking at the opening ceremony of a three-day consultative workshop on violence against children, organized by Young People in Media (YPM) on the theme: "Speak up; Speak out; Stop child marriage" held at the NaNA conference hall in Bakau on Friday.
"At times, as children we are compelled or choose to run away from home to a secure living space, from an environment of abuse, neglect, extreme poverty. Often, very small children lose their way and are never able to find their way back home," he said.
The UN General Assembly unanimously adopted the Convention on the Rights of the Child on 20 November 1989, which entered into force or became legally binding on states parties in September 1990.
''We have also signed and ratified the ILO conventions 138 and 182, as well as other protocols and covenants on children; this by extension goes to show the strong commitment the government has to the causes and welfare of its young citizenry," he went on.
It is a barrier to girl's education, as young girls drop out from school to get married which impacts negatively on the community as whole and on the well-being of future generations, he continued.
"In its efforts to protect all children in The Gambia from abuse, exploitation and violence, the Gambia government over the years has taken legislative measures to respond to the problem, such as the Tourism Offences Act 2007, the Children's Act 2005, and the Trafficking in Persons Act 2007," he said.
The YPMand it strategic partners such as UNICEF, DSW, NWGBV, CPA, MoBSE, FAWEGAM seeks to promote the implementation of these children's laws and empower children to demand their rights, and advocate for effective enforcement of the laws enacted for their protection, he added.
Jatta said the workshop targeted children, adolescents and youths between the ages of 12 to 24 years, especially those who are most at risk of experiencing violence.
The workshop would culminate in the drafting, development and adoption of a children's resolution on violence against children by national stakeholders responsible for children's issue, he announced.
Samuel Eric Ketter, president of Young People in Media (YPM), said violence against children is a very vital and important issue that is happening all over the world, and The Gambia is not an exception.
This was why his association came up with this workshop, in order to advocate about young people and how it could be stopped, he added.
"Your voice is much needed in the advocacy on violence against children, and our efforts in ensuring that the organization works to protect and advocate for issues affecting children," he said. 
Read Other Articles In Article (Archive)