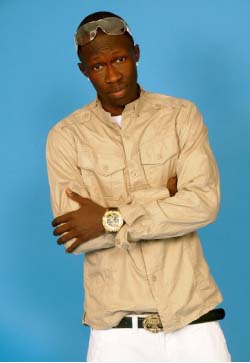 Gambian star musicians come Sunday, 17 July, will start their summer explosive at Duplex Night Club featuring dozens of artistes.
The programme is organised in respect of the summer school breathing space, to cater for the workaday jams of students and the young, in order to have fun, especially at the beaches and other life-turning spots.
Speaking in an interview with Entertainment on Wednesday at The Point newsroom, Nova, a Gambian young artiste, said they have come with the idea to make the summer more enjoyable for the people.
"We have gathered a line-up of nations, hottest Gambian artistes and have a lot of surprises, for friends to come and see their artistes," he said, adding that the show is organised not only to entertain and bounce but also to get the chance to mingle or have their stars singing and taking pictures with them.
"This show is one of a kind and is the first time ever," Nova said, adding: "We are taking the Gambian music to another level. So don't wait to be told."
He also said he would like to thank Hatib Janneh, owner of Duplex, for giving them the opportunity to contribute to Gambian music.
Nova also thanked Aziz Willan as well as his manager, Burama Dibba, for their invaluable support of him and for always being with his crew members.
Read Other Articles In Article (Archive)