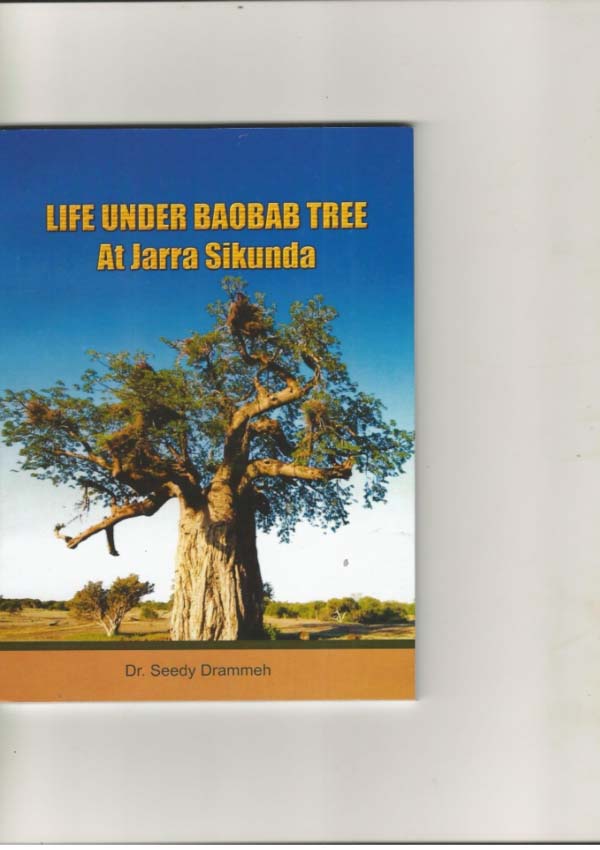 Seedy Drammeh, a doctor of Business Administration who heads as the human resource manager with the Gambia Revenue Authority, has once again authored two books titled: 2013 GRA Top Management Trek and Lessons Learnt, andLife Under Baobab Tree at Jarra Sikunda.
These publications have amounted to 15 the books he has published since he began writing over the past four years with the aspiration of continuity, which is of great benefits to the reader.
Speaking to The Point, Dr Seedy Drammeh says the books are currently on sale at the Harry's Supermarket, Timbooktoo and by himself at a price of D150 each, adding that they are of immense benefits to readers.
The GRA book highlights the objectives of the Top Management's annual nationwide trek which provides the foundation for participatory staff welfare development on a sustainable basis, he says, adding that this move allows the top management to visit the Authority'sstaff at various border posts in order to know their plights and see how to address them.
He added that the GRA ensures that the institution hires people with impeccable character.
With the support of the Board of Directors and the Commissioner General for the annual trek, he explains, it was also meant for the top management to discuss pertinent issues with the staff instead of the management relying on information from different people about the living conditions of the Authority's staff at various border posts among others.
The second book discusses life in the village and its difference with the city and the reasons of urbanization in search of greener pasture with its experiences, which also reveals the different cultures of the village and the city, which accommodates different people of different backgrounds.
The book calls on those moving to the urban centres to not forget those they leave behind in the villages, after attaining success.
The book also calls on new graduates to put more efforts through incentives and voluntaries to gain relevant experiences in the job, which could lead them to achieving their goals.
Dr Drammeh says further that the book gives highlights of employers in their institutional developments and further advises new university graduates on effective decision-making, which could contribute to societal development and willingness to work.
Read Other Articles In Article (Archive)