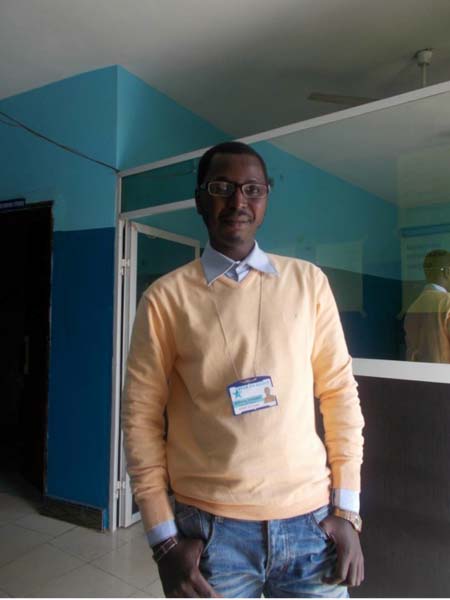 DJ Indiana, a renowned DJ at Star FM radio has passed away on Tuesday after a brief illness.

Indiana, whose real name is Serigne Tunkara was the production manager of the radio till his sudden death.
Last week Tuesday Star Fm radio manager Sara Camara wrote on Facebook: "Star FM mourns the sudden death of one staff, our production manager Serigne Tunkara known as DJ Indiana. May his soul rest in peace in Janatul firdawsi".
Nfally Fadera, former Star FM news reader, said DJ Indiana was a gentleman of the highest order. He wrote on his Facebook page: "Always beaming in smile and ready to assist genuinely and unconditionally. He was a man who embodied patience, love and kindness. You'll be missed, bro."
Nova, a Gambian singer also said in a Facebook post: "Hard to believe this sad news Gambia.. a true friend and family he was to me... simple, low, down to earth... let's pray for him please...rest in peace DJ Indiana." May his soul rest in peace!
Buba Jallow, also wrote in a Facebook wall: I can remember vividly when Vibes FM was at its best, your experience and charming touch was lightening it by then too. I walked into the media industry immediately after my last Nairobi trip back in 2012; my mentor Sara Camara the special one received me with open arms. Wherever there is Sara there is Dj Indiana.
Have followed and listened a lot of your shows throughout these years and as just many have confessed in you we found humbleness, cool and easy going young man.
Today we have not only laid your body and soul but you have carried along your determination, your courage and your personality. It's something that the media branch can't replace.
I pray to our Lord to whom you have returned to, to lighten your place of rest, to include you to those whom he will show his mercy to and admit you to the best of his paradise.
I pray for your family to have that strength and patience to bear to the unfortunate crisis of your non existence. I still pray to God to answer all those who have pray for you since your last breath.
Rest in perfect peace till we meet again
Read Other Articles In Article (Archive)