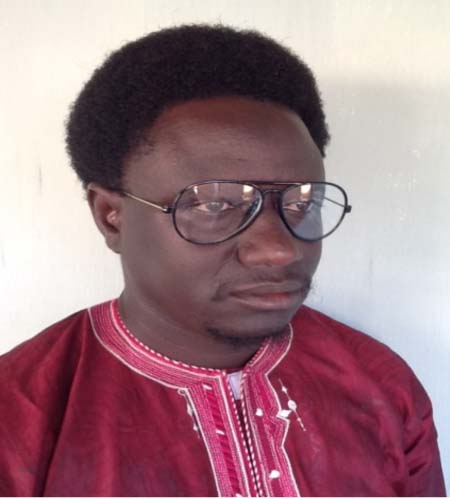 Mamadou Edrisa Njie, director of programmes, Biodiversity Action Journalist The Gambia (BAJ Gambia), has left Banjul for Paris, France, where he is invited to attend a three-day annual youth conference on climate change.
The conference, 11th Conference of Youth (COY11), is scheduled for 26 - 28 November 2015 at the Parc des Expositions of Villepinte, in Paris.
Organisers said COY11 is to present the youth voice just before the Conference of Parties (COP21) and it is expected to gather more than 5,000 young people across the world.
Speaking to journalists shortly before departure, Mr Njie thanked the management of BAJ Gambia for giving him the opportunity to participate in the conference, saying this is the first time BAJ Gambia is participating in COY.
He said he would serve as a rapporteur in one of the COY11 Working Groups, noting that his eight years of experience in journalism and blogging will make the work easy.
He said COY11 will be a "decisive step" for youth climate mobilisation ahead of COP21.
Mr Njie explained that the conference aims to help young people understand climate negotiation process and also enhances their capacity for action on the field.
"This is why every year, before the COPs, they organise the traditional conferences of youth (COY)," he said, adding that in 2009, young people obtained a special status as the secretary of the UNFCCC and the whole States Parties to the Convention recognised youth as real group.
"This status allows them not only to strengthen their presence within the negotiations but also to take part in it, the same way as other stakeholders, to make the voice of young people better heard inside the UNFCCC," BAJ Gambia director said.
He said BAJ Gambia will continue advocating for the sustainable use of biological and natural resources thus ensure that local communities who are the natural custodian of the natural resources are adequately informed.
The organisation was established in December 2010 with the technical support of the Department of Parks and Wildlife Management, and the Ministry of Forestry and the Environment.
Read Other Articles In Article (Archive)