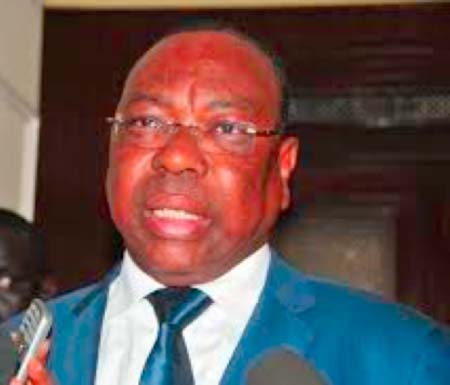 As the impasse on the closure of the Gambia-Senegal border continues to occupy the minds of the authorities of the two countries, diplomatic efforts are being intensified to find a quick solution to the problem, with an Ecowas fact-finding mission touring the two countries to ascertain the facts that led to the impasse.
Commenting Friday on the matter, the Senegalese Foreign Affairs Minister
Mankeur Ndiaye said that while the first scheduled meeting between the officials of the two countries was postponed, at the very last meeting at the request of the Gambian delegation, they on the Senegalese side are still waiting for the Gambians to propose a new date for the meeting.
"We proposed to them another meeting on the 31st March and 1st April, but the Gambians requested that we wait until after our independence celebrations. So the ball is now in their court for us to hold the meeting in order to bring the crisis to an end."
Mr Ndiaye went on to emphasise the fact that the people of the two countries are the same and, therefore, a peaceful co-existence between them is quite essential.
"The Gambia and Senegal are just too close; like one people living in two different states," he said.
'Therefore, he added, the two countries are destined by fate to co-exist in peace and serenity.
However, he said now that The Gambia has filed a complaint against Senegal at the Ecowas Commission, they on the Senegalese side were waiting for the Ecowas delegation.
"We will give them our side of the story on the matter," he remarked.
Meanwhile, an Ecowas fact-finding mission, which has already visited The Gambia, arrived in Dakar on Friday, and it is meeting the different stakeholders in order to ascertain the facts behind the impasse in order to submit its report to the Commission.
The two-man delegation declined to talk to the press.
Read Other Articles In Article (Archive)