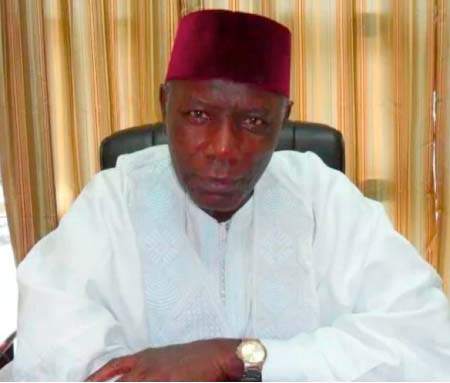 The chairman of the Independent Electoral Commission (IEC) has outlined the significant role of politicians in society, saying the role of political parties is very important and that democracy could not exist without them.

According to the IEC chairman, having a democratic government without parties has generally and consistently failed in the region, particularly in Africa.
The IEC chairman, Alieu Momarr Njai, was speaking at the opening ceremony for a day's training workshop for political party representatives on their role and responsibilities in the electoral process.
The IEC chairman noted that the nomination of presidential candidates was done peacefully, and that the good way and manner the contesting candidates, political parties and their supporters and the general public comported themselves was the envy of all.
He thanked Gambians for exhibiting such high maturity and tolerance, which has gone to show that despite the fact they may have divergent views or different political ideologies, they are one and the same people.
The IEC chairman explained that the mission of the commission is to provide the Gambian people with an independent, efficient electoral process that is based on fairness, transparency and trust and is supported by competent staff for the democratic conduct of all public elections and referenda.
He said the commission is committed to maintaining a credible voter register, and carrying out continuous voter education.
"The IEC will evolve into an efficient and effective institution that is adequately staffed and resourced, and responding to the national need for full participation in the electoral processes and leadership that will promote harmony, democracy and progress."
In the execution of its mission and help to realise the vision, Mr Njai said the IEC is guided by core values and principles, which are "professionalism and efficiency".
IEC chairman Njie also said the elections clearly demonstrated that Gambian elections are free, fair and transparent.
The transparent preparations at each and every polling station, before the commencement of voting procedures during and after voting, reinforced by the on-the-spot counting were witnessed and endorsed by all party agents.
The collation of results, which are also endorsed by party agents at the seven administrative regional collation centres, as well as announcements of results by the returning officer, also witnessed by party agents, as well as the media, at Election House, were "all free, fair, accurate and transparent".
"We Gambians should be proud of ourselves that our electoral system is second to none, and worthy of emulation," the IEC chairman declared.
Read Other Articles In Article (Archive)