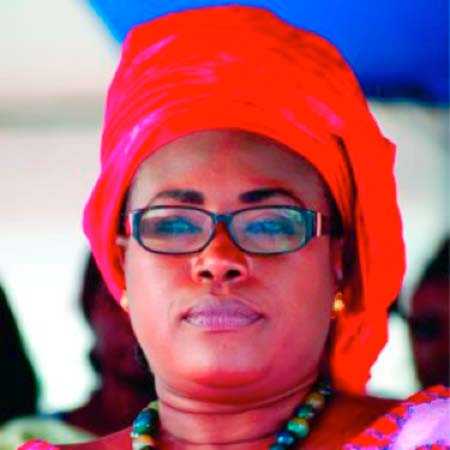 (Issue Tuesday June 28, 2016)
Lawyer Mary Samba, who was holding brief for Lawyer Ida Drammeh, yesterday told the High Court before Justice Ottaba that she was applying for the discontinuance of two motions filed on behalf of Sira Wally Ndow-Njie and Edrissa Jobe.

She further applied to the court to strike out the motions.
The state counsel rose and told the court that he was not opposing the application made by lawyer Mary Samba.
Justice Ottaba later told the court that the application made by Mary Samba was granted, and struck out both motions.
The accused persons and their counsel were not present in court.
Earlier, lawyer Ida Drammeh filed two motions at the High Court for the release of Sira Wally Ndow-Njie and Edrissa Jobe, who were in state custody.
The motions filed were for the hearing of application on the part of Sira Wally Ndow-Njie and Edrissa Jobe, for an order that the applicants be released unconditionally or upon their entering into recognisance with or without sureties for their appearance before any court in which any charge pending against them to be heard.
The motions also stated that the applicants be admitted to bail pending the hearing and determination of any such charge.
A notice of discontinuance followed the two motions on 27 June 2016, for the release of the applicants.
The notice stated that the above-named applicants intended to discontinue and to apply for the striking out of the motions dated 23 June 2016.
It would be recalled that the accused persons, who were charged with economic crime, were recently paraded before Magistrate Omar Cham at the Banjul Magistrates' Court.
He subsequently transferred the case to the High Court for lack of jurisdiction to hear the case.
The accused persons were then remanded in custody.
Read Other Articles In Article (Archive)