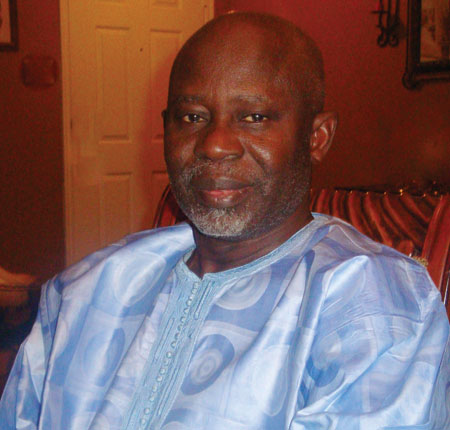 As preparations for the scheduled presidential, parliamentary and local government elections gather pace, lawyer Ousainou Darboe, leader of the opposition United Democratic Party (UDP), has told The Point that he would not rule out the possibility of an opposition alliance for the November 24th presidential polls.
"I did not hold it against any party leader for expressing his intention to contest the election under his party ticket, because I believe that they all formed parties in order to contest elections," Darboe said in an interview with our reporter yesterday.
However, he said there exists the possibility of an opposition alliance, adding that it is not only a possibility but a high probability that there is an alliance ahead of the polls.
On the issue of the ongoing voter registration exercise, Darboe stated that this should have taken place since January to enable the IEC and all concerned have ample time to put the final touches to the registration exercise by displaying the voters' list at various places in the settlements, and village bantabas for the people to scrutinize the list.
According to the UDP leader, it is important for Gambians to know that the registration exercise is the most important part in the entire electoral process, and that it is during this period that Gambians will arm themselves with the authority to determine who and who should be elected, and who should not be elected to various offices.
"So Gambians should make it is their duty, and see it as a national call for them to register en mass and vote during elections," he said.
Darboe used the interview to dispel what he called false rumours spreading in town that he (Lawyer Darboe) is asking all those who support his party not to present themselves for registration.
"I think that this is a mischievous propaganda that is going on in this country," he added.
While urging those spreading the rumour to desist, the UDP leader called on all Gambians irrespective of party affiliation to go out in their large numbers to register, as it is their symbol of authority.
He noted that with or without him, the UDP is a formidable force that is here to unseat the ruling APRC from office.
Commenting on his party's agenda, Darboe revealed that his party's main agenda ahead of the polls includes not only youth employment, but employment in general.
"The issue of the unemployment problem is very high on our agenda.  Our aim is also to see that the agricultural sector is more productive, and farmers who constitute the largest work force in the country benefit from their hard work. We will make available necessary inputs not only on time, but also make them affordable," he added.
He stated that the UDP will invest on machinery and seeds for farmers. "As far as food self-sufficiency is concerned, we believe agriculture should be generalized. CRR and URR have a lot of rice fields with fresh waters, and those areas could have concentrated on rice production," he stated.
In Darboe's view, the results of the recent bye-election in Wuli East show how much votes the APRC lost in the area despite the fact that they won, adding that come the November 2011 polls, the ruling APRC will be disappointed.
"People are fed up, and they are silent. They are there dancing and clapping with the APRC, but when they go to polls, they will do something different," he added.
In conclusion, the UDP leader underscored the need for free and fair elections, saying that this guarantees a stable society.
"Gambians want to live in peace and harmony, and we should not engage in anything that will destabilize this country," he advised.
Despite Darboe's optimism about a possible opposition alliance, analysts believe the opposition has no alternative but to unite if they are to pose a credible challenge in all the polls to the ruling APRC party.
Read Other Articles In Article (Archive)