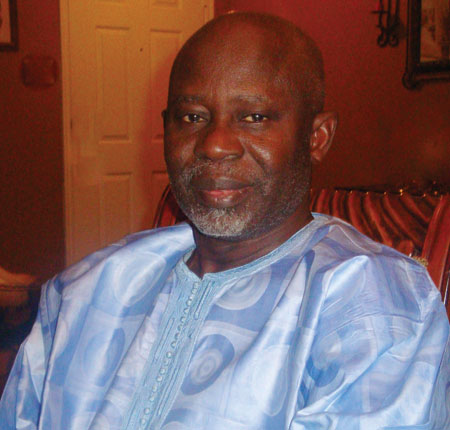 Leader of the opposition United Democratic Party (UDP), Ousainou Darboe, has appealed to President Yahya Jammeh to grant an amnesty to those convicted of treason, as Muslims all over the world prepare to mark yet another Tobaski feast.
"He (President Jammeh) will do well for The Gambia, if on Tobaski day he allows these people (treason convicts) to join their families and celebrate the feast," Darboe told The Point in an interview on Sunday.
"It is a season of mercy, and the story about Ebrahim and Ismael show how merciful God the Almighty is, the only King," he said, while urging all other earthly kings and leaders to follow as much as possible the divine mercy the Almighty Allah gives to all human beings.
While urging Gambians to be of service to the nation, and not to any individual, the UDP leader said this is what we can do to move our country forward.
"We should also be committed to whatever we are doing by principles, and not with the hope that we will get praises from any individual or the personal appreciation of any individual, but rather have the appreciation of the nation," Darboe stated, while wishing Gambians a happy Tobaski in advance.
"We should be honest to ourselves, as this is what will make us a better nation. Let us look inwardly, look at our shortcomings and try to remedy them," he added.
Turning his focus on the economy, the UDP leader blames government for not putting in places measures to combat poverty.
"The ordinary people in The Gambia are getting poorer everyday, and there has been so much irresponsible management of the economy. There is fiscal indiscipline to the extent that our economy is not making progress," he opined.
"Because the economy is on the decline, foreign exchange is not easily available. The CFA is shooting to D325 for CFA5000, the pound sterling is gone beyond D50, the dollar is crawling gradually to D38 and there are no visible things been done to arrest the situation," he added.
According to Darboe, if you have a weak dalasi, the corresponding result is a rise in the price of commodities because the business men will have to factor in what they spend in earning foreign exchange, handling charges at the port, and transportation, among others.
This, he added, is causing an escalation in the price of commodities.
"I think what government should do is to get back to the drawing board, and behave as a responsible administration and tackle the problems," Darboe urged.
Read Other Articles In Article (Archive)