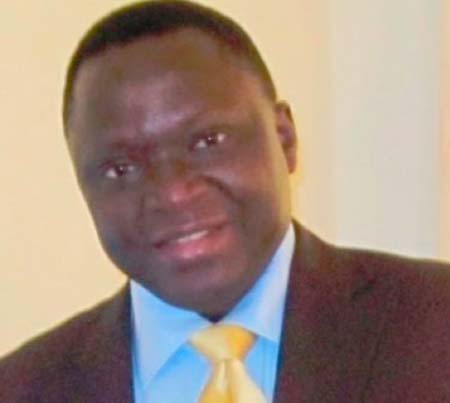 The Banjul High Court presided over by Justice O. Dada yesterday reviewed the D100 million bail bond on Ansumana Jammeh, Sanna Bah and Assan Badjie respectively by the Banjul Magistrates' Court and granted them bail of D60 million each with two Gambian sureties.
The bail conditions further stated that the sureties should deposit their original title deeds with the court's registrar.
The accused persons should also deposit with the court's registrar their travel documents, and also report to the IGP every Monday.
The trio was jointly charged with conspiracy, and Ansumana Jammeh was further charged with official corruption.
Delivering her ruling on the bail review application, the trial judge, Justice O. Dada, said the summons on notice before the court was to review the bail conditions made by Magistrate Cham of the Banjul Magistrates' Court.
She said the motion was supported by a 15-paragraph affidavit with 4 exhibits attached, and the application was for the court to review the D100 million bail bond, which was considered excessive.
She added that the accused persons were indicted on two counts of conspiracy and official corruption, adding that the application was brought under section 24 of the constitution and section 99 of the Criminal Procedure Code.
She said the applicants had filed an application to the magistrate to review the bail condition, which was dismissed on the grounds that he did not think he could review his own decision.
She had looked at the application and the question before the court was whether or not to grant bail. She said the amount on bail should not be excessive; it should be based on facts and circumstances of the case.
She, therefore, granted the application of review and granted them bail accordingly.
The bill of indictment filed by police prosecutors alleged that Messrs' Jammeh, Bah and Badgie conspired and corruptly solicited and received USD1,550,065, which was equivalent to D45,515,907 through CONAPRO Company while discharging their duties.
On count two, prosecutors alleged that Mr Jammeh between the months of June 2010 and February 2011, by virtue of his employment as The Gambia's ambassador to Qatar and the Chief Executive Officer of MALIGAM, solicited and received one million five hundred and fifty thousand and sixty-five dollars (USD1,550,065) equivalent to forty-five million five hundred and fifteen thousand, nine hundred and seven dalasis (GMD45,515,907) through CONAPRO company in the discharge of his duties.
The all denied the allegations.
Read Other Articles In Article (Archive)