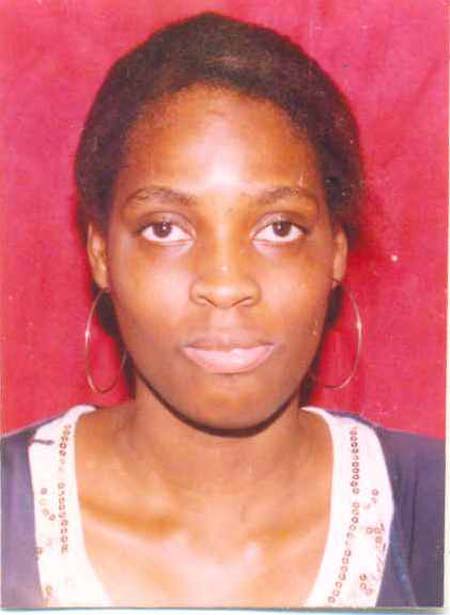 A child rights activist, philanthropist and author, Craig Keilburger is an awe inspiring young man whose love for children and fight for their basic human rights have captured the attention of the world and the hearts of the young ones whose well being he has dedicated his life to. A Canadian activist for the rights of children, he is the founder of Free The Children and co-founder of Me to We. On February 20, 2007, he was named a Member of the Order of Canada by the Governor General of Canada.
Born in Ontario Canada on December 17th 1982, there was no way anyone could have guessed the amazing path this little endearing boy?s life would take or the lives he would touch. As a child, he indulged in all the normal things kids did and life was normal too. Until at twelve when he opened the Toronto Star and saw a headline that read "Battled child labour, boy, 12, murdered." The accompanying story was about a young Pakistani boy named Iqbal Masih who was forced into bonded labour in a carpet factory at the age of four, became an international figurehead for the fight against child labor by 12 years of age, and was brutally murdered in 1995 at the age of 12. All form of normalcy flew out of the door that day. Angered by the article, Kielburger began researching child labour. He took the article to school, gathered friends his same age and together founded a group called the "Twelve-Twelve-Year-Olds". A child rights activist was born that day.
Children's rights are the human rights of children with particular attention to the rights of special protection and care afforded to the young, including their right to association with both biological parents, human identity as well as the basic needs for food, universal state-paid education, health care and criminal laws appropriate for the age and development of the child. Interpretations of children's rights range from allowing children the capacity for autonomous action to the enforcement of children being physically, mentally and emotionally free from abuse, though what constitutes "abuse" is a matter of debate. Other definitions include the rights to care and nurturing.
It is believed and rightly so that the phase between infancy and adulthood is quite possible the most crucial and important time in an individual's life. It is a time of learning, developing, being moulded and prepared to enter society as responsible persons. As with most things of high importance, it comes with some hard work and governance, via reforms and laws.
A very long time ago, children were considered no more than the wards of their parents or guardians and had no say in the direction of their lives or the circumstances under which they existed. Things have changed a lot since then, significantly, and are still evolving giving us the hope that in time it will reach the aimed for destination. Craig Kielburger was and is still part of that change.
Education, Activism & Recognition
Craig attended Bishop Scalabrini Catholic School, in Thornhill. He graduated with a degree in Peace and Conflict Studies, a double minor in Psychology and Politics from the University of Toronto and in 2009, he completed his Executive MBA at Schulich School of Business at York University.
Kielburger joined CP24, a Toronto based news television station as a "Special Correspondent", using his position to an advantage as a tool to raise awareness for his cause. He has traveled widely under the banner of his foundation to countries where the rights of the child are not being enforced and where injustices against children are a norm. One such country was India.
After being denied a meeting, Craig arranged a press conference where he announced that the prime minister had a "moral responsibility" to take action on child labour. The Prime Minister eventually met with him and raised the issue of child labour with the trade delegation, and spoke on the matter with the President of Pakistan and the Prime Minster of India.
Free The Children began to receive international attention. The organization has to date built over 500 schools and implemented projects in 45 developing countries. On average, 73 percent of organization's annual funding comes from funds raised by young people. In May 2008, Kielburger and his brother Marc Kielburger appeared on The Oprah Winfrey Show to launch the "O Ambassadors" project.
In the fall of 2009, Craig and his brother Marc organized Me to We Day, a social enterprise that donates half its annual profits on annual basis to Free The Children by selling products such as organic, fair-trade clothing. According to the article, the aim of the enterprise is to "eventually cover the charity's administrative costs, so all donations can go directly to projects". The organization reinvests the other half to grow the social enterprise. It was held in Vancouver on September 29 at Rogers Arena and Toronto at the Air Canada Centre on October 5, involving 30,000 students in two large arenas, which became a national television special on CTV on October 10, 2009.
As an author, he has written some books the most recent co-authored with his brother Marc is also entitled Me to We. It focuses on explaining their philosophy of volunteerism, service to others and social involvement.
Kielburger was also featured in a special documentary episode of Degrassi: The Next Generation, titled "Doing What Matters", in which cast members are shown traveling to Africa to help build schools for children in Kenya. He would later appear as himself in a Season 7 episode of Degrassi, in which a student organizes an event with Free the Children to raise awareness of living conditions in Africa. Kielburger also contributes a regular column about social activism around the world for the Toronto Star titled Global Voices.
With the success of his child rights cause has come a few obstacles of which was included a libel suit in which he was awarded $319,000 in damages as settlement, funds he used for the furtherance of his work for the little angels of today who deserve a chance to be tomorrow's defenders.
Craig's work has not gone unnoticed and unrewarded. He won the The Nelson Mandela Human Rights Award, The Community of Christ International Peace Award, the World Economic Forum Global Leaders of Tomorrow Award, the Top 20 Under 20 Award, the Reebok Human Rights Award, the Roosevelt Freedom Medal, the 2004 Kiwanis International Foundation World Service Medal, the Medal of Meritorious Service, the Ontario Medal for Good Citizenship, the State of the World Forum award, honorary Doctorate of education from Nipissing University for his work in leadership development and World?s Children?s Prize for the Rights of the Child.
He was also awarded an honorary degree in law from University of Guelph.
Craig Keilburger, a difference make, a life changer, another youth just like us. He chose to turn obstacles into opportunities. So what is stopping us from doing the same? What deters us from being truly awe inspiring? Perhaps us?
Read Other Articles In Article (Archive)