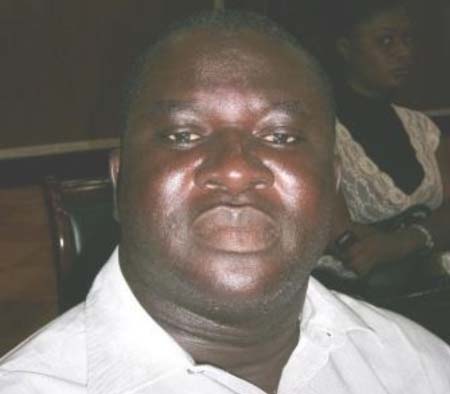 Child Protection Alliance (CPA) in fulfillment of its responsibility Wednesday commenced a three-day national workshop for its members to develop a composite monitoring action plan to monitor the implementation of the Convention on the Rights of Children (CRC), concluding observation and Universal Periodic Review (UPR) recommendation related to children.

The workshop being held at the Bahai conference hall was funded by Save the Children International.
In his opening statement, Essa Sowe, deputy secretary general of the Gambia Teachers Union, said the interest of the child must be the first consideration in all decisions affecting children.
Mr Sowe added that children have the right to be heard in all matters that concern them and that their views should be given appropriate consideration.
He said the CRC recognises equality and respect for children as basic principles, adding that by ratifying the CRC, The Gambia accepted an obligation, binding as a matter of international law, to respect, protect and fulfill all the rights it contains.
According to him, the UN Committee on the Rights of the Child has examined the Gambia's implementation of the CRC, and has issued its Concluding Observations on improving children's rights in The Gambia.
These Concluding Observations represent the authoritative interpretation of the action required by Government to implement its obligations towards children, he pointed out.
Mr Sowe remarked that they hope government would renew its commitment and resolve in giving due consideration to the CRC when making new policy or legislation in principle.
"It is easier to prepare a child than repair an adult and we hope that the workshop will produce a framework that will provide a sound work plan for the monitoring of the CRC Cobs and the UPR Recommendations related to children," he remarked.
Njundu Drammeh, Child Protect Alliance (CPA) National Coordinator, said in October 2016, the Human Rights Committee through its Universal Periodic Review (UPR), issued its recommendations on The Gambia Human Rights Report 2014.
In January 2015, the Committee on the Rights of Children issued its Concluding Observations on the Gambia's combined second and third periodic report on the CRC, he said.
He added that the implementation of these recommendations is the primary responsibility of the government, but civil society has the responsibility to advocate and monitor the implementation.
He said the UPR has many recommendations but they are interested in those on children, adding that a lot of recommendations relating to children were accepted by the state.
Mr Drammeh explained that every government has the option to either accept, note or reject and The Gambia rejected most of the recommendations which includes media rights, gay rights, death penalty among others.
He said civil society and media's role is to monitor the implementation and encourage the state to implement before the next periodic report.
Read Other Articles In Article (Archive)