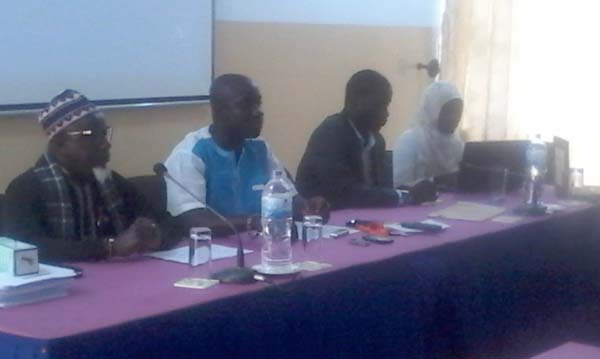 Child Protection Alliance (CPA), with funding from Save the Children International, on Thursday held a two-day training for some government ministries and civil society organisations on child rights, and physical and humiliating punishment.
The training, held at NaNA conference hall along the Bertil Herding Highway, was part of the organisation's drive in promoting and protection the rights of children in The Gambia.
Bakary Badjie, programme officer of CPA, said the training was part of series of activities that CPA has been undertaking for the past months.
The activities are part of a project that intends to increase awareness and build the capacity of key targeted individuals from both civil societies and the communities. The main target of the project is West Coast Region.
Mr Badjie said though there is no provision in the laws of the land that prohibits physical and humiliating punishment, the international conventions that The Gambia has ratified are categorical on the prohibition of such act.
"The expectation is that no child is supposed to be subjected to any form of physical punishment," he said, adding that CPA's focus is on making sure that children live in an environment free from all forms of humiliating punishment.
"Disciplining a child can be done to ensure that the child becomes discipline but that should not compromise the dignity of that person or inflict certain amount of harm that will probably retard the development of the child," he explained.
Phoday Mahamud Kebbeh, CPA board member, said as a parent, he passionately believes that sometimes corporal punishment could be necessary but humiliating punishment cannot be accepted in religion and even in traditional norms.
Lamin K. Saidy of CPA said the objective of the training was to raise awareness of key players in child protection on issues related to violence against children and gender-based violence.
He said during the training, the participants will be exposed to the findings of a study conducted by CPA on physical and humiliating punishment of children.
Mr Saidy said every stakeholder in child protection as an individual has a role to play in the protection of children in the communities. 
Read Other Articles In Article (Archive)