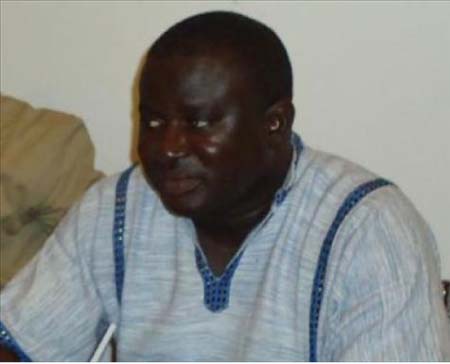 The Child Protection Alliance (CPA) recently organised a two-day workshop for children who are hard of hearing to enlighten them about their rights.
The training, funded by Save the Children regional office in Senegal, was held at Gamcotrap headquarters in Kanifing.
Njundu Drammeh, CPA national coordinator, the training was designed empower children with hearing impairment to be able to demand for their rights and be able to respect the rights of others.
"It was also aimed at discussing some of the protection issues such children face, the violation of their rights and to know who are such perpetrators.Also for the CPA, as a coalition, to see how to advocate for a greater respect and fulfillment of their rights of the children with hearing impairment," he said.
Mr Drammeh said such children were the target of the training for several reasons.
Firstly, the CPA main's domain children and among those category, there are some who are very vulnerable such as those with disability.
Secondly, two weeks ago, the International Day of the Deaf was celebrated and one of the concerns raised was that children with disabilities were not part of the mainstream activities of CPA.
"They indicated that they want the CPA to organise a workshop for them, so that they can also know their rights," the CPA coordinator said.
"Children with disabilities, especially children who are deaf and hard of hearing, are humans and members of the society.They are our children; they can contribute meaningfully to the development of their families, their communities and The Gambian," he added.
He explained that all of us should invest in the education and protection children so that they are also able to reach their maximum potentials in life.
Aja Binta Jabang, an 18 year old student of St John's School for the Deaf, said:"I feel very happy to be part of this workshop because I learnt a lot about child rights and some of the laws available for the protection of children during these two days. This training has empowered me and now I know my rights and how to protect myself from abuse.
"I will disseminate the information I gathered here to my friends in school and my family members. To CPA, I want to thank them very much for helping me develop myself and know my rights."
Abdoulie Jallow, also a participant, said the training has been very helpful because it helped him to understand his rights.
Lamin M. Ceesay, a development officer for the Gambia Association for the Deaf and Hard of Hearing, said education is very important with regards to deaf people's development.
He thanked CPA for organising such workshop because it helped him also to learn some new things.
Read Other Articles In Article (Archive)