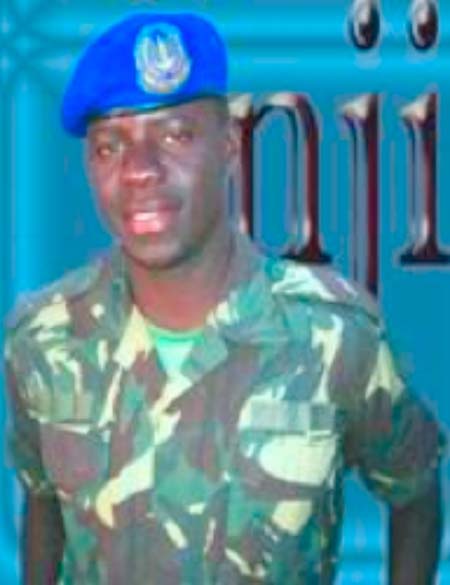 The Gambia Court of Appeal led by its president Justice Edrissa Fafa M'bai, Justice Sallah-Wadda and Justice O.A Adogoke yesterday adopted the briefs of argument of the December 30 attackers' appeal.
The appellants are Lt Sarjo Jarju, Captain Abdoulie Jobe, Buba Bojang, Lt Amadou Sowe, Lt Buba Sanneh, and Private Modou Njie.
When the case was called, M. Mbugi Alfred appeared for the 2nd, 3rd, 5th and 6th appellants and also held briefs for counsel B.S. Touray for the 1st appellant. L.S. Camara appeared for the 4th appellant.
DPP S.H. Barkun and A. Sambou appeared for the respondent.
At this juncture, lawyer Mbugi Alfred told the court the matter was slated for adoption of written briefs, but they had a motion, which was seeking to file appellants' briefs of argument out of time.
However, the DPP did not object to the application of the defence counsel, but also told the court he had a similar motion.
The DPP said the application was filed on 1 June 2016 and further told the court they are seeking extension of time for the respondent to file its brief of argument.
He also applied for the brief dated 19 May 2016, to be struck out, which was granted by the court.
There was no objection from the defence counsel, and consequently, the application of both counsel Mbugi Alfred and DPP was granted by the court.
At this stage, lawyer Mbugi Alfred adopted the appellants' briefs dated 4 June and filed on 5 June 2016, and further urged the court to consider the argument and grant the application.
The DPP adopted the respondent briefs of argument, and urged the court to refuse the appeal.
The panel then adjourned the matter until 30 June 2016, for ruling.
It would be recalled that the four appellants together with two other convicts faced up to 14 charges, ranging from treason to security offences.
The five-member court martial comprising a president and four other members, who were senior officers from GAF, sat from 5 February to 30 March 2015 at the Officers` Training Centre, Fajara Barracks.
Lieutenant Colonel Sarjo Jarju was discharged on one count but sentenced to 10-year imprisonment on one count, 20-year imprisonment on one count, life imprisonment on 3 counts and to death on one count.
Captain Amadou Sowe was sentenced to life imprisonment on two counts.
Lieutenant Buba Sanneh was sentenced to 10-year imprisonment on one count, 20-year imprisonment on one count, life imprisonment on 4 counts and to death on one count.
Private Njie Modou received life in prison on one count and death on two counts.
Read Other Articles In Article (Archive)