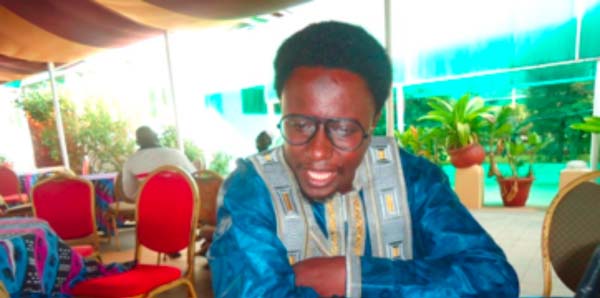 The CORY- Gambia Project National Coordinator, Mamadou Edrisa Njie, has said his organisation is out to support the advancement of rural youths and women in various initiatives, particularly in the areas of agricultural development in the country.
Njie, who was speaking to this reporter on Friday at the Paradise Suites Hotel, during a daylong validation of the Rural Finance Project completion draft report review and PIWAMP, said the CORY Gambia project was launched on 8 and 9 July in 2014, in Bakau.
The CORY national coordinator stressed that CORY is a new initiative that supports young rural women and men in West and Central Africa to be successful entrepreneurs.
He said the project is operating in four countries in West and Central Africa, namely The Gambia, Nigeria, Benin in West Africa and Cameroon in Central Africa.
Mr Njie outlined CORY's commitment in enhancing the capacity of youths and women, saying the project focuses on rural young women and men between the ages of 18 and 35, and in the project component both male and female are involved in improving productivity in agriculture.
The project also targets rural women for business training, advocacy, networking and knowledge exchange, he said, adding that the project has various components, which include knowledge management and entrepreneurship training.
In the training programme, they would train young Gambians on entrepreneurship to link them with microfinance institutions, which is the third component, he added.
According to Mr Njie, the project has national implementing partners, which is the village saving and credit associations (VISACAs), Gambia Women Finance Association (GAWFA) and Jarumeh Koto Youth Development Association, among others.
He outlined plans for implementing the project in The Gambia, adding that the project has many activities for Gambian youths, especially in entrepreneurship training.
He noted that there are plans to train more than 150 young people in entrepreneurship in 2015 for a period of three months.
Mr Njie called on young Gambians to show commitment in joining the crusade in the fight against hunger, and to maintain a positive response towards the call of the Gambian leader to end rice importation in The Gambia.
He said with the level of the participation of the Gambian people in agriculture, Vision 2016 is achievable.
He challenged young people to take the lead in the ownership of the CORY project as it is for them. 
Read Other Articles In Article (Archive)