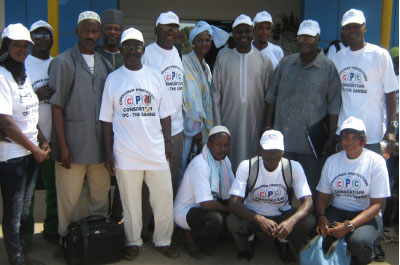 Consumers of products and services should have a fair deal in their transactions. We believe that people deserve better consumer protection from their consumption and that they should have value for the money spent in anything they buy to the best of their satisfaction.
We, therefore, call on consumer protection associations in the country to intensify their campaign and advocacy for respect of the rights and protection of all consumers.
Our products and services must be delivered in good quality to meet consumers' satisfaction.
It is our conviction that good consumer protection is not just about legislation. Hence, a law to deliver justice and to create a fair society could be of essential benefits to the rule of law.
It is our view that the rights of consumers should be protected at all times and at all cost, no matter what it takes to do so. Also, cheating consumers is one of the serious problems that our consumer protection groups should seriously look at.
While people should not be subjected to unfair business, simply because they needed to buy the thing, no one should be made to buy anything unknowingly valueless than what he or she has paid for or wanted.
In fact, consumer rights are parts of human rights that need to be protected at all times.
Read Other Articles In Article (Archive)