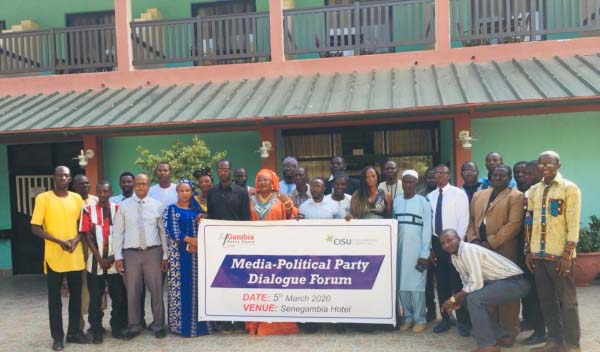 John Moses Jammeh, a member of the Citizens Alliance Political Party, has said that the conflicts between journalists and politicians are caused by political and activist journalism.

He made this statement during an interview at a media-political dialogue forum organised by the Gambia Press Union at a local hotel yesterday.
The forum is part of efforts to strengthen ties between media and political parties and to enhance the safety and security of the media and media practitioners.
"The problem between the journalists and politicians is the headlines we make, but we do not dictate headlines," Jammeh said. He added that journalists are a reflection of the society and when journalists become activists and politicians, their headlines are affected and thereby create conflicts between journalists and politicians.
He said: "It is one thing to report incidents but reportages should be separated from personal opinions," he argued, adding that journalists should clarify their opinions from facts.
"Let it be clear that it is your opinion but you cannot bury your political belief and opinions behind your headlines."
GPU Vice President Mustapha K. Darboe, in his welcoming remarks said, political parties are one of the most important instruments of governance in democracy because they later form governments.
However, he said quite a number of attacks on media and journalists are oftentimes caused by political parties due to a fundamental misunderstanding of the role of journalists.
"We believe that these attacks come from fundamental misunderstanding of the role of journalists and media practitioners as it relates to how they do their work."
Read Other Articles In Article (Archive)