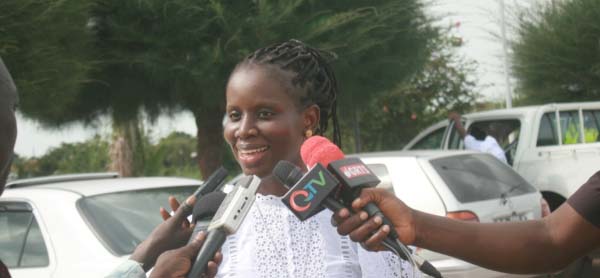 The appalling situation of the restrooms at the Banjul International Airport is a concern to many, especially those who have been frequenting the country's only main airport.

One such frequent visitor is Oumie Sise, manager of Discovery Tours, who described the condition some tourists met around the male restrooms as "embarrassing to a nation" that prides itself as a renowned tourism destination
Her remarks came following the arrival of guests on Friday afternoon on board The Gambia Experience; some of whom visited the restrooms only to find the whole floor wet with some sand particles, not to talk of the urine odour emanating from the place.
Sise, the manager of Discovery Tours, ground handler of The Gambia Experience, could not hide her concern to the awaiting travel and tour reporters, who sounded her opinion over the issue of sanitation at the country's main airport.
"It is embarrassing to see that driving right from the airport gate down to the hotels all you see is dumping sites every few meters."
She said 'if the country really wants to move forward there is need to work on the basics and that is a priority that we need to focus on to make sure our country is cleaner and more cleaner'.
In spite of the massive renovation the airport is undergoing, she said the current situation of the airport restrooms is still unacceptable and "the airport authorities must accept and work towards improving the facility for the common good of all of us because it is not only tourists that use the place."
Sise thus called on the airport management to take a look at the basic services like the cleanliness of the environment and facilities that are an eyesore for not just only the tourists that come to the country, but even the locals.
She reminded that as a renowned tourism destination, authorities must always work harder to improve on the level of services delivery in the sector.
Read Other Articles In Article (Archive)