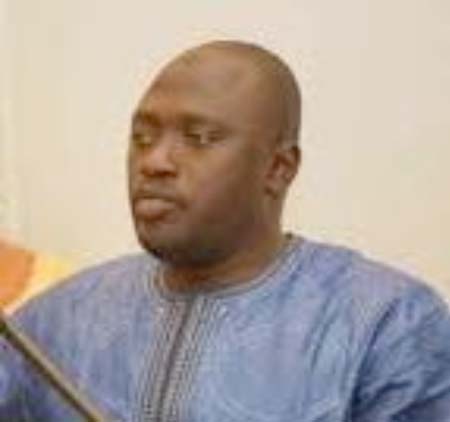 Environment, Climate Change and Natural Resources minister Lamin Dibba, has urged environmental inspectors not to allow anybody to corrupt them in the discharge of their responsibilities.

Presiding over the presentation of certificates to environmental operators at the National Environment Agency (NEA) office on Monday, Minister Dibba urged them to understand their terms of reference and execute them to the letter and follow the due process of the law.
The environmental operators were trained on basic environmental law enforcement, field work, interaction with people, evidence gathering, keeping and reporting as well as self-defense in court.
Organised by the National Environment Agency in collaboration with Gambia Police Force and the Judiciary, the training was meant to build capacities of inspectors to enhance their skills in law enforcement and their knowledge on environmental law.
Minister Dibba warned that they will not hesitate to take severe disciplinary action against any individual who is found wanting. "We do not want blanket power but will want you to observe the rule of law and follow due process within the powers given to you." he cautioned.
He told the NEA executive director that henceforth,he does not want to receive calls from people complaining of plastics and littering, warning that anyone who is guilty of committing the offence of littering should be served no matter who the person is, because no one is above the law.
He further challenged NEA to regulate businesses, citing an example of the recent fire outbreak in Kanifing. "Regulations must be followed and enforced by enforcers but also adhered to by operators."
Minister Dibba further observed that the training came at a time when people thought that when one government formulates a law and another one comes, that law is naturally abrogated, describing such as a fallacy.
"State always continuesand whatever the state does goes into the next generation unless the legal instrument is amended by the same process that put it in place. So far, there is no amendment to the plastic bag ban order or the antilittering bill."
He also called on environment inspectors to be very strong and not to allow any amount of pressure to make them dodge their responsibilities.
Read Other Articles In Article (Archive)