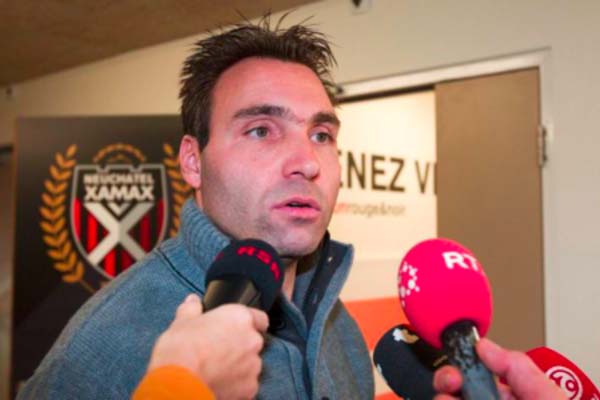 Raoul Savoy, head coach of The Gambia's senior national team, has said the Scorpions can snatch a win against the Brave Warriors of Namibia provided they play to the right level.
Savoy, who was speaking to reporters at Monday's pre-match media conference held at the Sam Najumo National Stadium in Windhoek, Namibia, ahead of today's second leg of FIFA World Cup preliminary qualifier against Namibia, added that they are in Namibia with the idea of fighting to win to secure qualification to the next stage of the qualifiers.
The Gambia were held to a 1-all draw by the Brave Warriors last Friday at the Independence Stadium in Bakau and Savoy said he was so disappointed with their dismal first half display.
"The players are all professionals playing in top leagues which is why I am disappointed with such kinds of players doing very bad because as professionals they should have been more comfortable and reacted better," he remarked, adding: "I am not saying Namibia are a small team as there are no more small teams in Africa but I believe with our performance against South Africa and Cameroon we should have at least scored 2 goals against Namibia at home."
In football when you face small countries you have to respect them, he also said.
He described the first-half show against Namibia in Banjul as the poorest since he took charge in June. He stated that they played far better against Cameroon, Uganda and South Africa.
The Gambia were unlucky to have three players injured after 20 minutes, which is why "it was not so easy" in the first half, he further said.
"We traveled with 20 players after having one injured player in the person of Demba Savage," the coach said.
He hinted at making changes in the team that drew against Namibia in Banjul, saying: "You have to be careful when you play two games in four days."
There will be some changes although they would be only tactical ones, according to Savoy.
Abdou Jammeh, team captain, said it does not matter who scores this time around, as what is important is registering the required goals and result.
T-Boy added that they need to wake up, after what happened in The Gambia, if they are to secure the desired result. 
Read Other Articles In Article (Archive)