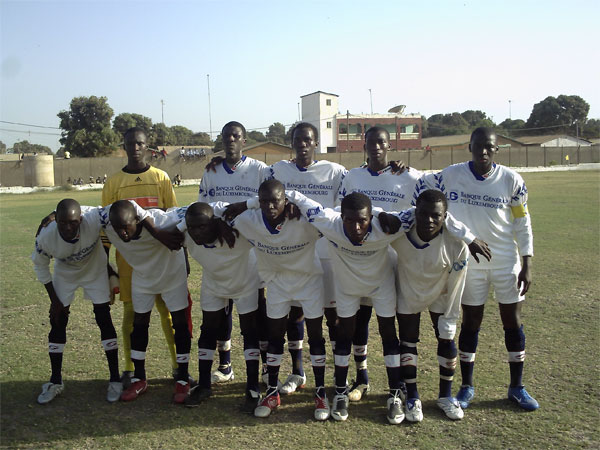 The head coach of struggling Kaira Silo, Ansumana Jallow, has revealed that they will come all out for a victory in their week eighteen fixtures and to make sure they win their final game of the ongoing GFA second division league against Nema United.
He made these remarks in an interview with Pointsport at their training ground in New Jeshwang last Monday.
Head coach Jallow also revealed that he doesn't think Kaira Silo will make it to the second division this season. But noted that if the team fails to maintain a place in the 2nd division they will go back to third division with faith and try to fight back for their position in the second division league. According to coach Jallow, "the downfall of a man is not the end of his life".
He also revealed that financial constraints is one of the key factors that have contributed to their poor performance this season.
He noted that some players are in the habit of taking excuses when a team is losing and when the team is winning you see them coming out in their numbers. He further noted that if Kaira Silo want to be a team then they have to come out for training like any other team.
Coach Jallow however revealed that at the moment he has no choice and according to coach Jallow, "I will play with whatever players I have". 
Also speaking was the assistant coach, Ousman Sowe, who revealed that they will try to improve on their previous mistakes to make sure they achieve high standards.
Assistant coach Sowe urged his players to keep away from this nawettan because it normally retards most of the second division players.
Assistant coach Sowe further revealed that the team have been managing with financial problems long since because the team is not financially strong.
He also revealed that as far as football is concerned you either have to be on top of the league table or be at the bottom of the table and also revealed that they will not be discouraged and will keep fighting till the last day of their game.
He also noted that Kaira Silo had a bad season this year and they will take it in good faith.
Read Other Articles In Article (Archive)