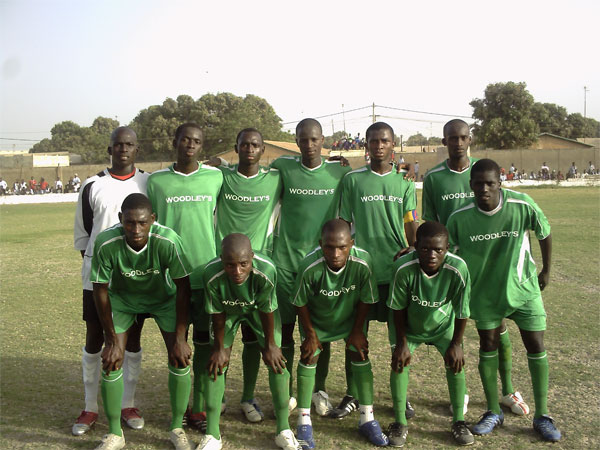 Following his team's performance against Wallidan FC, the Head Coach of Samger FC, Jane Joof, has explained that players belong to their clubs not their national teams.
Speaking to journalists after his side drew with Wallidan on Sunday at the Sere Kunda West Mini Stadium, Coach Joof explained, "the players belong to the teams and not the national teams we have lost some of our key players to the national U20 team and they are still in The Gambia without playing any game. "They have numerous days before they go to Mauritania and I think something that has never happened in Gambian football should not be introduced by anybody," he said. He added that he has been appealing and even calling them appealing to the players but still now no reaction to that.
"I think it is a lesson whereby the Gambian first division coaches have to come in and talk to GFA to stop such things because it does not help. The players are owned by the clubs not the national teams in this circumstances and with the ending of the league they should give a chance to the players to take their exposure. Playing a game like Wallidan versus Samger in the later part of the league means the game may be a decider and could have given the boys a good test of the game. This type of match is very important for the players which gives them more preparation for the up coming game," he said. He rued the fact that his side has been missing three key players namely Manuel Gomez, Harouna Jammeh and Pa Badjie.
"I am complaining for the truth. The national team have never camped for this number of days before preparing to travel. If others teams have the same equal numbers of players in the team then it is up to them. What I am complaining about is something that is true. The GFA don't have anything to tell us their rules regarding a situation like having 6 players in the national team. They have to cancel their matches. He said that he has been following them to get his players. Both the head coach and the assistant coach have been talking to his players. "I know that the players are willing to come and play and the coach himself wasn't against the decision. Whenever I called him he gave me the excuse of GFA president Seedy Kinteh. As GFA president I think that's not Seed's responsibility," he stated.Meanwhile both Samger and Wallidan are on 36 points but 2 goals separate them with Wallidan leading the table. The Red devils of Hawks could also win the league if they beat Steve Biko by 3-0. The game was in progress at the time of going to press.
Read Other Articles In Article (Archive)