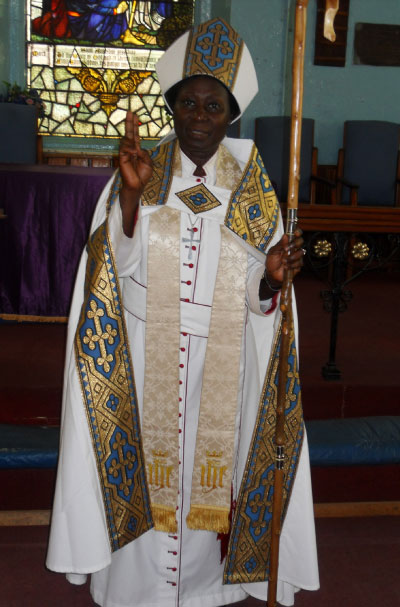 Why Are We Celebrating Christmas?
In the Gospel of Luke, the Christmas Story gives us two answers to this question.
The first answer is: In Jesus God gave us his most miraculous gift. The Saviour of the World was born.
That first Christmas, now over two thousand years ago, a man called Joseph took Mary, who was betrothed to be his wife, and they travelled from where they lived in Nazareth to Bethlehem, the City of David.  They travelled there because the government at that time asked them to do so because a census was to be carried out. All the people had to go back to their original ancestors' home to be counted in the census.
The child Jesus was born in the night when Joseph and Mary arrived in Bethlehem. Giving birth is a normal process, yet every birth is always a miracle, a unique event. The birth of a baby, especially the first one, is a wonderful, new and awesome experience for people all over the world. Joseph and Mary knew from the start that this baby was different. They knew that his birth would be the fulfillment of prophesy. The prophet Isaiah said, "For to us a child is born. To us a son is given; and the government will be on his shoulders. His name will be called Wonderful Counselor, Mighty God, Everlasting Father, Prince of Peace" (Isaiah 9:6).
Joseph and Mary knew that this baby, now lying in a manger right before them, on a bed of straw in a stable, born to poor, working parents in a small village, that this baby was not only their son, he was also the Son of God. 
This baby, wrapped in linen cloth and not in royal robes and not in a palace, but in a stable, was indeed the Son of God, the promised Messiah and Saviour. Although there was no room in the Inn (hotel) for this baby, this baby was in fact not only the Saviour of the World, but also the King of the World, the King of kings and the Lord of lords. He was Ruler of the World.            
But what makes us celebrate the birth of Jesus every year? What makes us celebrate the coming of Jesus Christ all over the world? Why are we celebrating Christmas here in The Gambia in the year 2012?
This brings us to Luke's second answer: In Jesus God enters into our world of suffering. In Jesus God became a human being like us and lived among us.
We are two thousand years on and we are still talking about Jesus' birth in Bethlehem.  Why? – Because on that night in the stable, God became a human being like us. 
In Bethlehem of Judea, on that night, God began to experience what we experience.  Think about God being like us and living like us. The same God who created the whole world took upon himself human nature and lived and suffered and died like we do.  God became human and experienced laughter and tears, and was cared for and lonely.  Christians believe that God so loves the world that he gave his only begotten Son that whosoever believes in him will not die, but have eternal life (John 3:16)! God loves everyone without limits, completely.
 This is indeed the greatest miracle and God's greatest gift. God knows how we feel and what we are going through.  God has experienced what we experience.  And God has promised never to leave us alone in our despair, he has given us his love and hope at Christmas.
Why do we celebrate Christmas? – Two answers: First: Because in Jesus God gave us his most miraculous gift. The Saviour of the World was born. Second: Because in Jesus God enters into our world of suffering. In Jesus God became a human being like us.
As we celebrate Christmas this year, let us make time to examine this gift and find out how it can make a real difference in our lives. Let us respond to this gift with faith, hope and love and be grateful. Let us respond in loving God and loving our neighbours as ourselves.
 Have A Happy, Blessed Christmas, everyone, May God grant us long life, good health, peace and prosperity this Christmas.
Read Other Articles In Article (Archive)