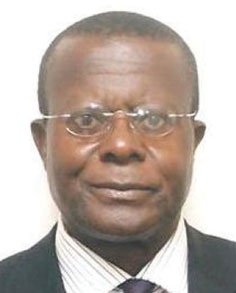 The presence of traditional chiefs and village heads was observed at some polling stations during last week's parliamentary elections and, in some cases, they "interfered" with the voting process, the African Union said on Sunday.
In its preliminary statement on the March 29 polls, the African Union Observer Mission to The Gambia, said though security personnel were present in all polling stations, "their presence was intrusive in some polling stations".
The vote, boycotted by six opposition parties, saw the ruling Alliance for Patriotic Reorientation and Construction (APRC) win all 43 of the 48 elected seats in parliament, the opposition NRP party one seat, and four independent candidates won each a seat.
The African Union also observed that the non-participation in the elections by six opposition parties highlights the need for increased dialogue among political stakeholders in the country.
"The electoral process was generally peaceful, and held in accordance with the Constitution and the electoral laws of The Republic of the Gambia; the campaign was on the whole conducted peacefully. However, there were reported cases of intimidation," the African Union observer mission said, in a statement issued to journalists at a press conference held at the Sheraton Hotel in Brufut yesterday.
However, the continental grouping found that the preparedness of the IEC and the professional conduct of election personnel during voting on Thursday was commendable, and concluded that the results are a true reflection of the will of the sovereign people of The Gambia.
Figures released by the Independent Electoral Commission Friday indicated that in 23 of the 48 constituencies where elections took place, the ruling APRC won 18, opposition NRP one and four independent candidates won each a seat.
The AU mission also noted as minimal the participation of female candidates in the National Assembly election, as there were only five women among the 74 candidates that contested in the election.
"In comparison with the Presidential Election that recorded 82.6% voter turnout, there was a significant drop in the turnout of voters during the National Assembly Elections that recorded less than 50% turnout," the AU mission added.
It recommended to the IEC to develop mechanisms for dialogue among electoral stakeholders, to conduct sensitization programmes for security agencies on their roles in the electoral process and, in collaboration with all stakeholders, undertake civic education to enlighten the public on the importance of the National Assembly as an arm of Government.
The AU mission further recommended to the IEC to revisit the law on the public financing of political parties and the use of public resources, so as to ensure a level playing field for all political competitors.
The IEC should also initiate reforms in the political and electoral system that would encourage and promote the participation of women in governance in The Gambia, according to the AU observer mission.
Read Other Articles In Article (Archive)