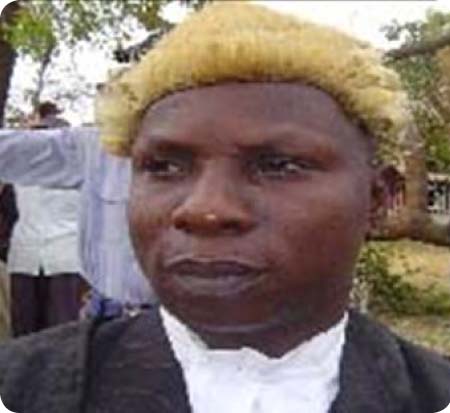 The past couple of days have been rife with rumours and speculation that Justice Emmanuel O. Fagbenle, the Chief Justice of The Gambia, had left the jurisdiction of The Gambia.

Some have in the past few days been spreading information that the judiciary boss had suddenly disappeared from The Gambia.
On Tuesday evening at the Brusubi Turntable, this reporter was told by two men that the Chief Justice was seen in Basse in the Upper River Region leaving the country.
Yesterday morning, this reporter was again told at the Brikama car park that the Chief Justice left the country last Friday, 30 December 2016, and was seen in Guinea-Conakry going to Nigeria.
This prompted the reporter to immediately travel to Banjul to ascertain the veracity of the information and, upon arrival at the Judiciary complex in Banjul, according to our reporter; the Chief Justice's vehicle was not at the parking lot.
However, when he arrived at the Chief Justice's Chambers, this reporter was informed that the Chief Justice had stepped out.
He decided to wait and, after about 30 minutes, the Chief Justice's car rolled in and he alighted from his vehicle and walked into his office, then they exchanged pleasantries, wishing him a happy New Year.
After waiting for a while, one of the secretaries beckoned this reporter to the Chief Justice's Chambers, where Justice Fagbenle was informed that rumours are rife that he had fled the country.
The Chief Justice responded that he is in his office, where this reporter met him.
Chief Justice Fagbenle added that The Gambia is a peaceful country, and that he prays for peace in the country; and advised that Gambians should not compromise the peace that the country is known for and has been enjoying over the years.
He said the situation in the country presently is not a film or movie; rather he cautioned the people to beware of those who are bent on using social media to tear the country apart, citing those in the Diaspora.
Read Other Articles In Article (Archive)