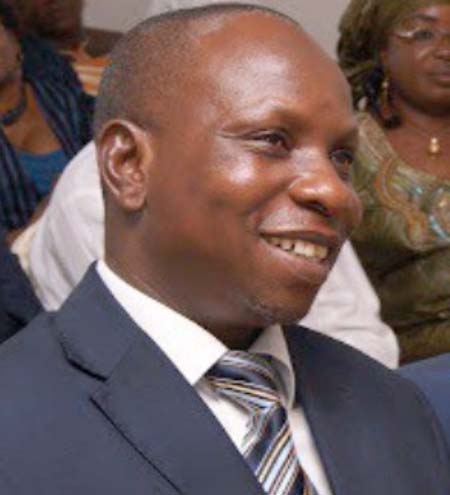 The Chief Justice of The Gambia, Emmanuel Olusegun Fagbenle, has resigned from his post last week, The Point newspaper has gathered.

Following his resignation, Justice Fagbenle left The Gambia for Nigeria, his native country, on Saturday, 21 January.
Judiciary sources gave no reason for the Chief Justice's sudden resignation and exit from the country.
This reporter, who was at the Judiciary complex in Banjul yesterday to confirm the resignation of Justice Fagbenle, saw his official vehicle, Judiciary 1A, parked along with the vehicles of other judges at the parking lot, but the number plate of the vehicle was replaced with a private number plate.
One of the historic moments of Justice Fagbenle was his recent ruling on the motion for an injunction to put on hold the 19 January 2017 the swearing in of the then president-elect Adama Barrow who won the 1st December 2016 presidential election.
The Chief Justice failed to rule over the matter by recusing himself from hearing the injunction, filed by the Alliance for Patriotic, Reorientation and Construction party of the then incumbent president, Yahya Jammeh.
The Judiciary had been at the epicenter of the legal wrangling that followed Jammeh's rejection of the result of the election, which he [Jammeh] lost to Mr Barrow.
After rejecting the result in its totality, Jammeh filed three petitions at the Supreme Court, presided over by the Chief Justice, praying for the nullification of the result and a new election.
The Chief Justice told Jammeh's lawyer during a session of the Supreme Court that the petitions cannot be determined because the court lacks the number of judges to constitute a panel to hear the cases.
Chief Justice Fagbenle came to The Gambia to work at the Attorney General Chambers and Ministry of Justice about 15 years ago, as member of the Nigerian Technical Assistant Corps. He came together with former Chief Justice Emmanuel A. Agim, Mrs Grace Mowo and Dr E. Olulana.
He rose through the ranks, and became the Director of Public Prosecutions (DPP) and then a judge of the High Court, where he presided over several civil and criminal cases.
In 2012, he was appointed as a judge at the Court of Appeal and subsequently as a Chief Justice in 2015, after his predecessor, Mabel Argyeman, was removed.
Read Other Articles In Article (Archive)