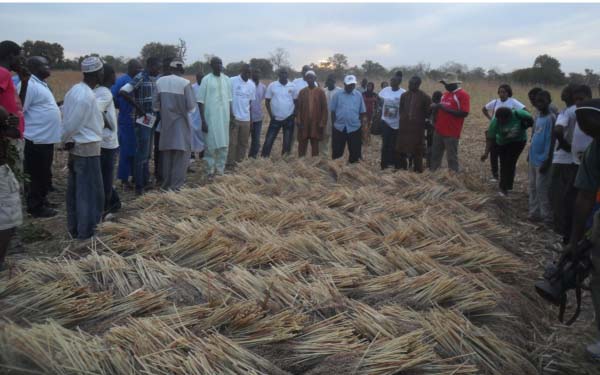 Youth and Sports Minister Alieu K. Jammeh has pointed out that Changhai Youth Association is an example to the whole nation in terms of their effective engagement and participation in farm production.
This was evident in the "real and meaningful" youth involvement in agriculture and the positive response by Changhai youth and the rest of the regions to the President's call to go back to the land, he said.
The youth active involvement in agriculture was an evidence of the good use of tractors deployed by President Yahya Jammeh to farmers, according to Minister Jammeh.
He commended the youth for keeping the tractors in good shape and using them for the purpose they were meant.
He informed the youth that Changai would be part of their priority come next rainy season.
Minister Jammeh tasked NEDI and NYSS on the points raised by youth farm associations in the regions for the provision of fertilizer and the direct investment in agricultural activities.
The nominated National Assembly Member and APRC national youth mobilizer, Hon. Babu Gaye-Sonko, urged youth to venture into farming for sustainability and to pursue the attainment of Vision 2016 Agenda.
Describing the strength of youth in national development, Sonko urged the youth to answer to the president's call to go back to the land.
Changhai village regional youth association chairman, Hasimu Sidibeh, revealed that insufficient seedlings and fertilizer as some of their constraints, as well as this year's insufficient rain fall.
He said the association's coos farm of 4.5 hectares and 2 hectares of sesame farm with memberships of 48 girls and 62 boys.
They received support from the National Youth Council through the Regional Youth Committee, which enabled them to have good produce, he said.
The chief of Sami District, Mam Demba Jallow, informed the ministry's delegation that they were effectively embarking on agriculture as a sign of national development through agricultural sustainability.
He commended the minister for visiting various youth farms to have first-hand information on the various regional youth farms.
Read Other Articles In Article (Archive)