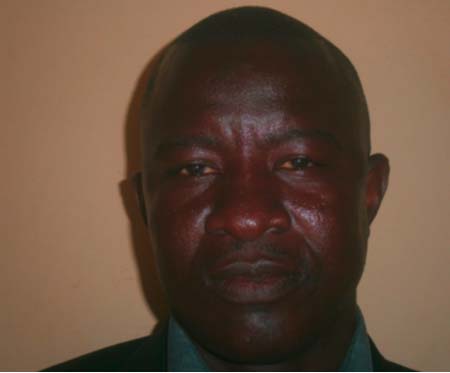 The newly-appointed Managing Director of the Abuko Central Abattoir, Kebba Tounmanding Sanneh, has expressed appreciation of members of Gambia Livestock Dealers Association for joining the main Abuko Central Abattoir.
He also appealed to them to be more united among themselves, for the smooth flow and running of their businesses and daily activities.
"This is the only national central abattoir that The Gambia could be proud of for the smooth running of livestock dealers' business," he said.
Mr Sanneh, who was speaking in an interview with this reporter following a directive that livestock dealers should transfer to the main abattoir, assured all and sundry of a peaceful stay and smooth running of their daily business transactions.
He said the transfer of members of the livestock dealers association, from the cashew plantation area to the main central abattoir, was all geared towards ensuring a stronger bond and unity among dealers and middlemen.
According to Mr Sanneh, his target, as the newly-appointed managing director of the central abattoir, is to develop the abattoir and unite the dealers under one family, as well as to transform the place into a real and befitting abattoir.
"I am happy to receive members of the Gambia Livestock Dealers Association as they have joined us, and all I am looking for is peace and unity among dealers for the smooth operation of their businesses," Mr Sanneh said.
He advised the dealers to maintain peace and stability, and encouraged them to be law-abiding, as well as to create a more cordial relationship that could yield a real partnership among the dealers.
The rules are not there to target any particular group or individual, but are there to make sure that effective services are done in a transparent manner, he stated.
He said the rules at the central abattoir are there to serve the interest of the nation and everyone going to the abattoir.
"I am ready to work with any businessman at the central abattoir who would obey the rules and regulations of the abattoir," he said.
He assured the Gambia livestock dealers that "there is maximum security at the central abattoir," so they should be comfortable and feel free to join the abattoir.
However, he said any livestock taken to or leaving the central abattoir must be accompanied with a document for security purposes.
He also said anybody found selling livestock without a document would be dragged to the police to face the law, adding that they are working hand in hand with the police.
Read Other Articles In Article (Archive)