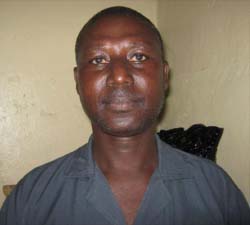 Musa Casa Taal, president of the Gambia Volleyball Association (GVBA), has said as a stakeholder to the Gambia National Olympic Committee (GNOC) he and his association have thought it wise to dissociate themselves from the current wrangling in the GNOC till it is resolved.
Taal subscribes to the sports minister's statement that work or service in the GNOC is voluntary, as all those serving in the Committee are actually doing it for the sports ministry, which should get the credit for the committee's service.
Therefore, he noted, if power struggle within the Committee has led to a legal tussle in court, he has no other option but to reserve himself by neutralizing his stake to the GNOC election saga between camp A and B.
"My interest is not about camp A or B; so in this case I have to do away with this issue of the GNOC election saga until it is settled," the GVBA president said.
His belief, he added, is to see the way forward for sports development, as sport is not for greed or grievance.
As an authority in Gambia sport, he needs to defend his reputation and credibility by refraining from such a demeaning saga.
"After dissociating myself from the saga, I keep sporting," Taal said.
Read Other Articles In Article (Archive)