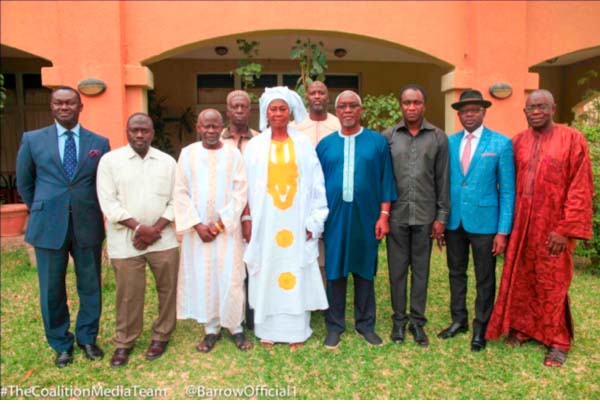 A day's training on Good Governance and Operational Excellence for the newly-sworn in Cabinet ministers, organised by GK Partners and the Office of the President, was held at the Kairaba Beach Hotel on Saturday.

Speaking at the training session, the Minister of Foreign Affairs, International Cooperation and Gambians Aboard, Ousainou Darboe, said a GK Partners' official, Gibril Faal, is back in the new Gambia to apply his talent and knowledge.
Minister Darboe added that the training course was the first of its kind in The Gambia, and they as the new ministers would benefit a lot from the induction.
He said further Gibril Faal had trained ministers, both in Liberia and Sierra Leone, and those ministers found the training very helpful, adding that he was hopeful they too would be benefiting a lot from the training course.
Gibril Faal, in his remarks, said he was greatful and humbled to be part of the first induction of Cabinet ministers in the history of The Gambia.
Faal added that they would require the cooperation of civil servants, the government and civil society to open up options for value addition and contributions from the experiences they have gained abroad.
The induction, Faal said, was effectively to explore how the new Cabinet would deal with matters of good governance and management operations.
He said in the new Gambia, and a developing country, some of the requirements may be different from the developed countries.
"We will be having a conversation mainly to ask you difficult questions, so that you can exploit and challenge yourselves and we will get a sort of roadmap on how you exploit your ministry and your individual plans and priorities, in terms of your time in office," he said.
Read Other Articles In Article (Archive)