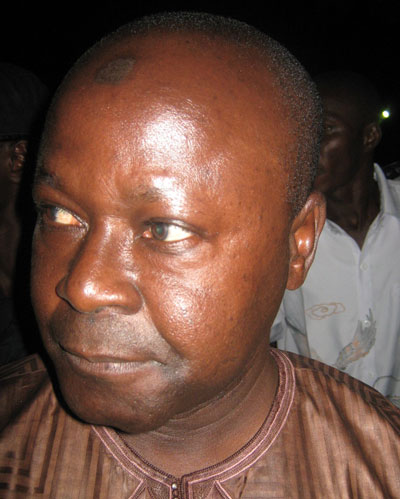 Ibrahim Bun Sanneh, former executive director of the National Drug Enforcement Agency (NDEA) yesterday continued his defence testimony at the Special Criminal Court in Banjul.
Bun Sanneh told the court that they were able to gather between 12 and 13 million dalasi as proceeds from plea bargaining.
He said the physical cash was under the control of the director of Treasury at the Ministry of Finance, and that all this is recorded in the files of the NDEA.
Sanneh stated that when payment is effected as agreed by the parties, then the NDEA has nothing to lose, because the matter would still go to court.
"I know Marie Sanneh, because she once approached me for plea bargaining for one Babucarr Jatta. I told Marie that this was a drugs issue and, besides, Babucarr himself had applied for plea bargaining at the NDEA," he told the court.
"I told her that the board would meet, and I would tell you the outcome of the meeting. After Babucarr's application had been approved, I told her that Babucarr was supposed to pay D150,000 but it would be paid at the court," he added.
Designated as defence witness three (DW3), Bun Sanneh further adduced that after, a few days, Marie came and told him that she had brought the money, but he did not see the money, adding that he referred Marie to go to the prosecution department or to the Finance department.
He said he told Marie that this was not his area, but the file had been approved for the plea bargaining.
He added that after some months, Marie came and told him that they had a problem in completing the amount, but they have a friend who was willing to complete the amount, because they had paid D140, 000 to the accountant, Seedou Bojang, the 5th accused person.
"I then called the 5th accused and asked him, and he told me that they had paid D140, 000. I told Seedou that I was not aware of that, but since they had a friend who was willing to complete the sum to go and sort it out with them," he continued.
Bun Sanneh said he did not know whether she went out with the money or not, adding that, when he was arrested, he was confronted with the issue at the NIA.
Sanneh said that, at the NIA, there was a tussle between Marie and Seedou regarding the amount Seedou claimed to have paid to Marie, while Marie insisted that she received D70, 000 from Seedou.
The case continues on 1st November 2011. 
Read Other Articles In Article (Archive)