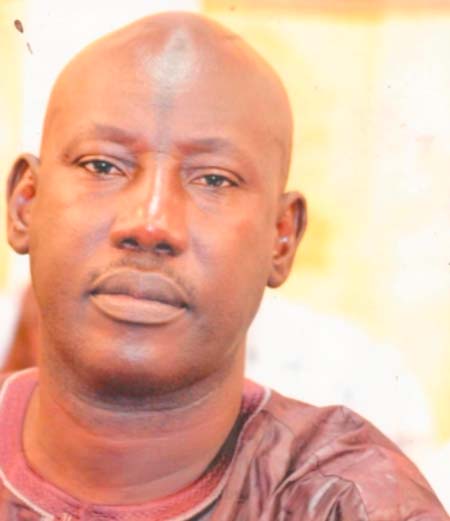 Brufut Upper Basic and Senior Secondary School over the weekend held its maiden graduation ceremony for their Grade 9 pupils, at a colourful ceremony held at the school premises.

The ceremony attended by various government officials, parents, guardians and teachers as well as a cross section of the community saw the graduation of 472 pupils.
Delivering his welcome remarks, the headmaster of the school, Muhammed F. Jabbi, outlined a brief history of the school, saying the school started in September 2002.
He said it operated as a Lower Basic School for four consecutive years with 144 boys and 136 girls but after series of negotiation, land was acquired for expansion to accommodate a senior school.
According to Master Jabbi, one of the most important achievements is the imparting of quality education to the pupils.
He also cited the numerous developments that he has brought to school ranging from collaborating with his teachers and students to plant more trees in the school.
Mr Jabbi also told the gathering that during that time there was nothing at the school in terms of facilities but with his determination and love for education he was able to lobby for help from Dakar-Banjul Amsterdam Challenge.
He said they donated twenty vehicles which were auctioned by the Jammeh Foundation for Peace and the money was used to build the school administration, library, staffroom, artroom, home science block and install solar panels for the school as well as the fencing of the school for security purposes.
He also cited other developments such as water project that was connected by NAWEC through the collaboration of Brufut community and the Alkalo.
He further highlighted some of the numerous assistance that the school has received from both national and international donors ranging from consignment of laptops and payment of connection of electricity to the school.
He also added that his school was the only school that offers free computers lessons to all the students with free internet connection.
Master Jabbi disclosed that currently there is a multimillion dalasi construction of 18 classrooms underway at the school.
He mentioned the sterling academic performance that his students continue to produce at the Nusrat Senior Secondary School, saying their results are always impressive and encouraging.
He paid homage to various personalities for their contribution in one way or the other towards achieving their developmental goals.
For his part, the guest speaker on the occasion, Essa Sowe, deputy secretary general of the Gambia Teachers Union, hailed Master Jabbi for his firm commitment towards the development of the school.
He challenged the students to be goodwill ambassadors of the school and thanked the teachers, parents and guardians for supporting the children in their education.
Read Other Articles In Article (Archive)