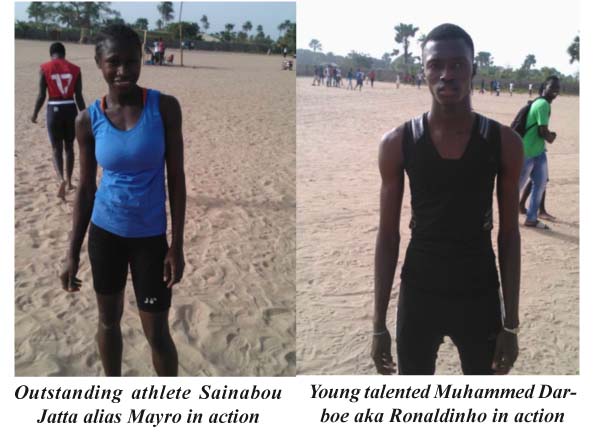 Brikama have been crowned champions of the first-ever inter-towns athletics championship held at the Gunjur Nyamina Football Field at the weekend.
The championship brought together two towns, namely Gunjur and Brikama, and an exhibition of skills and panache, which attracted spectators from Gunjur and environs for the first-ever athletics championship meant to groom, nurture, promote and develop athletics in the country.
At the end of the events the visitors Brikama were crowned champions of the competition after snatching 485 points, while the hosts Gunjur finished second spot with 377 points.
Brikama will now host Gunjur in the next edition on 13 June 2015 in Brikama, an event also meant to foster unity and understanding between Brikama and Gunjur.
Read Other Articles In Article (Archive)