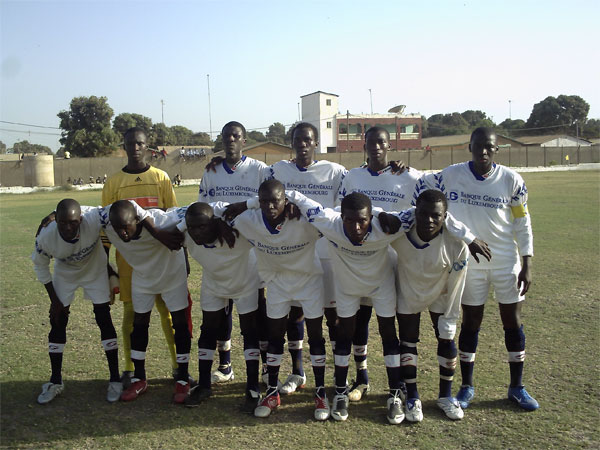 Kaira Silo, Flamemins and Serrekunda East FC, all second division teams, are making waves in the 2008 Gamtel sponsored FA Cup of The Gambia Football Association by booking their tickets to the quarterfinals.
The teams are poised to make it into the finals as manifested during the just concluded third round matches. The greatest surprise of the championship is Kaira Silo who defeated the 2006/07 League Champions Real De Banjul 2-0 on Friday at the Serrekunda West Mini Stadium.Having finished mid table at the second division league , Kaira Silolook likea team that is meant for business if only they can make if passed their next opponent Steve Biko in Wednesday's quarter final matches.
Serrekunda East FC also squeezed a 1-0 victory out of the Telecommunication boys Gamtel and will now have first division vice champions Samger as their next opponents.
Flamemins, also gave a bright performance afterclaiminga 3-2victory over Africell Sait Matty following penalty kicks. Both teams drew 1-1after a dashing performance on Saturday at Serrekunda West.
In the results of the other third round matches Hawks lost to Seaview 4-2 in a penalty shootout.The Wallidan and Interior game ended 2-1 in favour of Wallidan.
Defending Champions GPA sent Bakau United packing when they drew goaless in ordinary time and beat them 5-4 on penalties.
The Armed Forces and Samger game that was played on Saturday in a tough and well-contested game at the Independence Stadiumand was also decided on penalties following a goaless draw. The Academy boys went home victorious after registering a 7-6 win over the Soldiers.
Below are the fixtures of the quarterfinal matches
Wed26/8/08Flamemins Vs GPAS/k West
Wed26/8/08 Kaira Silo Vs Steve BikoS/k East
Wed26/8/08 Seaview Vs WallidanStadium
Thurs 27/8/08 Samger Vs Serrekunda EastStadium
Read Other Articles In Article (Archive)