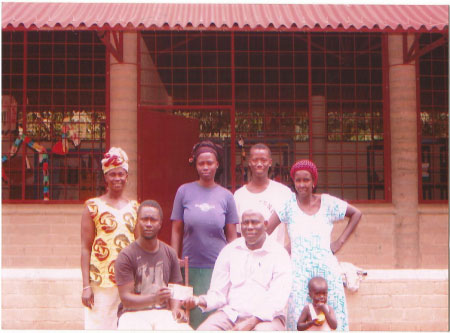 Gunjur Community Fund (GCF), a charitable organization based in the United Kingdom (UK), on Saturday donated D12, 000 to Gunjur Community Pre-School.
The gesture forms part of Gunjur Community Fund's contribution towards the development of Gunjur.
Speaking on behalf of the donors at the presentation ceremony held at the school, Kebba K. Barrow, a native of Gunjur, said Amanda Boyce and Jenny Thorn are long time visitors to Gunjur and they have been really impressed with the community initiatives.
The duo, he said, upon their return to the UK, decided to set up a small project to support projects in Gunjur.
Barrow stated that over the years they have supported projects at Gunjur Mbambantang Women's Horticultural Garden, and Gunjur Health Centre as well as sponsored students at Gunjur Community Pre-School and Gunjur Lower Basic School.
Receiving the donation, the head teacher of Gunjur Community Pre-School, Kadubah Bojang, applauded Amanda and Jenny for supporting the school.
He said they would use the money to build security post and store (where to keep school materials) and the building will surely be named after Amanda and Jenny.
Bojang also thanked Kebba K. Barrow for his support in the connection between Gunjur Community Fund in the UK and the school.
Read Other Articles In Article (Archive)