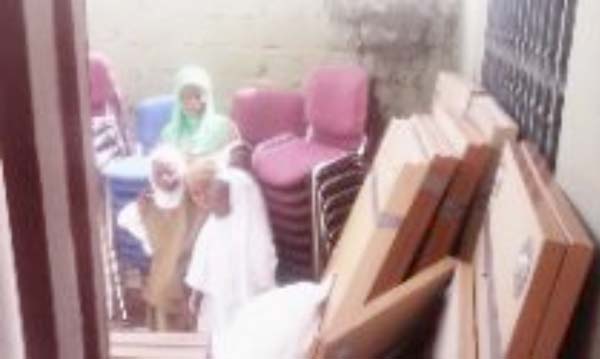 A group of Gambian based in Germany through Basseverein in Heidelberg, Germany yesterday donated learning and teaching materials to Blackstone Islamic Nursery School in Old Jeshwang.
The donation to the school opposite Gambia Technical Training Institute in Old Jeshwang was part of efforts to bring education to the doorsteps of every Gambian.
Presenting the materials on behalf of the donors, Alfusaine Dibbassy said the gesture was meant to enhance the teaching and learning environment for the children at the school.
He said they are happy to give support to the young children in their education career because children are the future leaders.
As such, children need to have a good educational foundation if they are to become responsible citizen of the country, Mr Dibbassy noted while promising that they will continue to give the Islamic school more support to make it a better quality nursery school for the children.
The headmaster and director of Blackstone Islamic Nursery School, Seehou Koita, commended the donors (Basseverein) for the gesture saying the materials will go a long way towards developing the school.
"The donated materials would be used for the purpose they are meant for," he said while appealing for sponsorship for students who cannot afford to pay the school fees.
"There are many children around who want to join the school but due to financial constraints, they are unable.So we are appealing for such children to be supported through the school," the headmaster said.
Mr Koita also called for support to expand the school to accommodate both nursery and lower basic school.
Jenneh Fornah, a senior teacher at the school, said Blackstone Islamic School is an Anglo-Arabic school founded in September 2014.
She said the new school currently has an enrollment of about 68 children between the ages of 6-7.
Ms. Fornah noted that the school needs a lot of support to deliver quality education to the children while calling on other donors to emulate Basseverein in Germany.
Muhamed Kandeh, the school head boy, on behalf of the school children, thanked the donors for their support saying as the school environment is made more conducive they will do their best to pass their examinations.
Read Other Articles In Article (Archive)