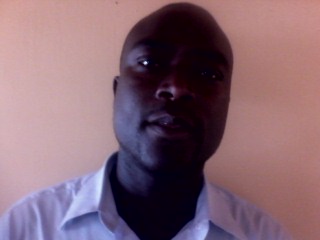 As I am writing this article, someone in Potiskum or Maiduguri in Northern Nigeria is being killed or maimed by a suicide bomber from the militant group Boko Haram.
Life has become unbearable for the people of northern Nigeria because of the trauma and stress they go though in the hands of  this terrorist group "Boko Haram", who are killing people on a daily basis in large numbers.
Boko Haram should not be allowed to gain momentum, for if they do, they will definitely continue to bring anarchy and havoc to the people of Nigeria.
It is a terrorist organization and should be treated as such; they don't have a place in the Nigerian society and even in Africa as a whole.
Terrorists should be dealt with without any hesitation because they are dangerous elements that should not be taken lightly.
They are elements who are not fit to live in any society and, after being brainwashed and radicalized, they tend to be different from people who think in a rightful manner.
The people that brainwash them make them to believe they should hate anyone they see as an infidel, confusing them to an extent that they have become very negative in the way they look at things.
For instance, we've seen such happenings during the wars in  Liberia and Sierra Leone, where the youths were so brainwashed by the "R.U.F" that they were even killing their own family members brutally.
The four countries confronted with the Boko Haram threat, that is, Nigeria, Cameroon, Niger and Chad should brace up and prepare to fight seriously against this deadly group.
They have the military might and all the necessary logistics at their disposal to tackle Boko Haram. So there should be no complacency at all, because Sekau and his men are getting stronger everyday and seem to be gaining ground once again, just barely two months after President Buhari said he was going to crush the terrorists.
But the recent wave of deadly attacks by the group should be seen as a reminder by the group, telling Buhari that they are still the same Boko Haram so hard to defeat.
What Buhari should understand is that time is running out. He should start preparing his army for a massive offensive against Boko Haram, and stop promising Nigerians that he would crush them soon.
The people believe in actions and not mere words. If Buhari is an observant leader, he should realize by now that Boko Haram is not what he takes it to be - a soft terrorist group - but instead they are now a strong force, especially after pledging allegiance to Islamic State, the most brutal and radicalized terrorist group in the world.
So, Buhari should take action now by equipping the Nigerian army to the tooth, and give them all the necessary logistics they need to tackle this nightmare called Boko Haram.
That way, the group will be defeated and the Nigerians will recover the land lost to the terrorists, and the people living there will be free and liberated.
If need be, a well-coordinated army should be positioned to tackle Boko Haram, and that will only be made possible if Cameroon, Nigeria, Chad and Niger come together and share intelligence and military logistics, and tactics so as to defeat Boko Haram. 
Read Other Articles In Article (Archive)