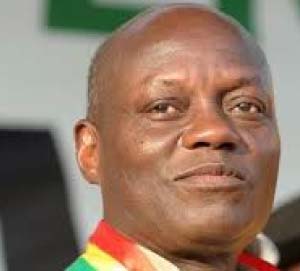 President-elect José Mario Vaz of Guinea Bissau is expected to arrive in The Gambia Monday 2nd June as guest of President Yahya Jammeh, according to official sources.
A former mayor of the capital Bissau and former finance minister, Jose Mario Vaz was candidate of Guinea-Bissau's main PAIGC party, and won the recent presidential elections held in the country.
His African Party for the Independence of Guinea and Cape Verde, PAIGC, has dominated politics in Guinea-Bissau since independence from Portugal in 1974.
The long-delayed polls were designed to turn the page on an April 2012 military coup that toppled President Raimundo Pereira and prime minister Carlos Gomes Junior, a former leader of the PAIGC.
The coup came just days before a presidential run-off which Gomes Junior was widely expected to win. Vaz is regarded as close to Gomes Junior, having served as finance minister in his cabinet.
He faced Nuno Gomes Nabiam, the former chair of Bissau's civil aviation agency, who comes from the Balanta ethnic group - the country's largest - and is seen as close to the army.
In his final speech ahead of the poll, Vaz called upon the country's military to remain neutral this time.
"I am asking the army not to get mixed up in political matters and to remain in barracks," Vaz told a rally held at the National Heroes' Square. "I am also asking the people to forgive each other and for nobody to spread terror in our country."
Vaz campaigned on promises to reduce poverty and invest more in agriculture.
Since it won its independence in 1974, no elected leader has completed a five-year term in Guinea-Bissau.
Meanwhile, ECOWAS has welcomed "the successful conclusion of the transition process in Guinea Bissau which resulted in the smooth holding of the general elections in transparent and peaceful conditions."
The communiqués issued at the end of the latest ECOWAS summit held in Accra, Ghana, on Friday 30 May commended "Manuel Sérifo Nhamajo, interim president, the transitional government, the popular National Assembly, the electoral management bodies, the political parties and the entire people of Guinea Bissau for their self-sacrifice and determination in bringing the transitional process to a successful end."
"The Authority extends warm congratulations to H.E. José Mario Vaz, President-elect of the Republic of Guinea Bissau."
The communiqué added: "To forge national consensus and mobilize all the forces in the country towards the urgent post-electoral task in Guinea Bissau, the heads of state and government encourage the incoming administration to adopt an all-inclusive governance system.
"The Authority urges them to adopt and implement a comprehensive reform agenda, with the assistance of ECOWAS and all the international community, encompassing national dialogue and reconciliation, economic recovery, reform of state's institutions, and processes to sustain the stabilization and recovery efforts.
"The Authority expresses deep gratitude to H.E. Goodluck Ebele Jonathan, President of the Federal Republic of Nigeria and chairman of the Regional Contact Group on Guinea Bissau (RCG-GB) and the members of the Group, as well as H.E. Alpha Condé, mediator in the crisis in Guinea Bissau, for their assistance to the country and their valuable contribution in ensuring a successful conclusion of the transition process in Guinea Bissau."
Read Other Articles In Article (Archive)