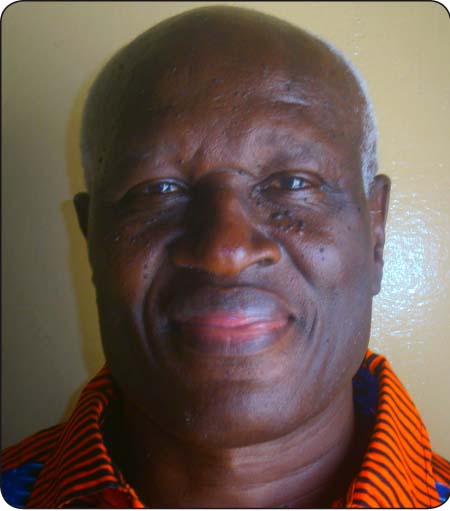 "Be very careful, then, how you live---not as unwise but as wise, making the most of every opportunity, because the days are evil." (Ephesians 5:15-16).

Nothing is said about the prodigal son after his return home to a rousing and grandiose reception given by his father that his elder brother frowned on anyway. We presume he had been busy making amends, redeeming the time, revisiting his life as he played back revolting scenes in his mind, asking himself the question whether that could have been him. Redeeming the time means making up for time lost or uselessly spent.
The number of years wasted in riotous living must have constituted a serious setback for him. And so, he wanted to catch up with time, get the right perspective, correct his flaws, and straighten up. If no mention is made of him after his return, then we take it he would have learnt his lesson of life----successfully picking up the broken pieces. To give meaning to his existence, he had to start anew.
With hindsight, most of us would like to relive our lives if given a chance, hoping we would conduct ourselves the right way, in short honourably. Well, it does not work that way. We will still be our age and cannot therefore perceive things the way we do in our old age. We cannot live life backwards. "What has been will be again, what has been done will be done again; there is nothing new under the sun." (Ecclesiastes 1:9) It is time to redeem what the devil has stolen from us.
If we have been blessed with long life it is primarily to demolish all the strongholds in our lives, make a comeback and buy time, not to stumble and fall again. It would be most unfortunate if at seventy we are still bound hands and feet by the evil one; then we must ask ourselves for what purpose did Christ come? He came to set the captives (us) free. (Luke 4:18) Besides, when we know the truth, it shall set us free indeed. (John 8:32) In God's plan everything under the sun has a purpose.
This is the time to say 'no' to the devil; that we have a destiny all mapped out for us by none other than the Lord God Almighty. Tell him to the face that we are aware that there is a plan for our lives on this earth; we are not just passing through. When God created us He declared that His workmanship was good. He said He had plans for every one of us. (Jeremiah 29:11) How then can we fail? How can we be the tail and not the head? Until we fulfil the Lord's plan for our lives and know so, can we take advantage of the light before darkness sets in.
We redeem the time when we take stock of our past, recognise our sins, repent of them and are reconciled with God. Christ's mission was to reconcile us with the Father. God says in His Word that He will remember our sins no more. (Hebrews 8:12) We have been forgiven. Far be it that God should settle scores with us!
We cannot earn our righteousness however hard we try. The Bible teaches that there is none righteous except God and in fact all our righteousness is like fitly rags. (Isaiah 64:6) Righteousness is free, already purchased for us by the blood of Jesus on the cross of Calvary. (Romans 5:9) Recognising that in Jesus Christ we have attained righteousness is good news. There is nothing we would have to do just come as we are and receive the gift; accept that Christ has done it for us and God the Father has acknowledged it.
God and His Word are one, inseparable. The Word of God is a tool for righteousness. (2 Timothy 3:16) Spend time in the Word for enlightenment. His Word stands forever, it will not change. Everything shall pass away except the Word. Let us hold on to it firmly. The Word is not only a lamp to our feet but also a light to our path. It is a person who 'became flesh and dwelt amongst us.' (John 1:14)
Withhold nothing back.
If idols have encroached on God's throne in our hearts, it is time to serve them notice to vacate as we hand over the reins to Jesus. Let us depend on His love and faithfulness to see us through. God is good; "He does not treat us as our sins deserve." (Psalm 103:10) "Let the wicked forsake his way and the evil man his thoughts. Let him turn to the Lord, and he will have mercy on him, and to our God for He will freely pardon." (Isaiah 55:7)
God has the final say. The invitation is to all. God loves His creation equally-----the good, the bad and the ugly. Jesus says: "... (God) has rescued us from the dominion of darkness and brought us into the kingdom of the Son He loves, in whom we have redemption, the forgiveness of sins." (Colossians 1:14)
Read Other Articles In Article (Archive)