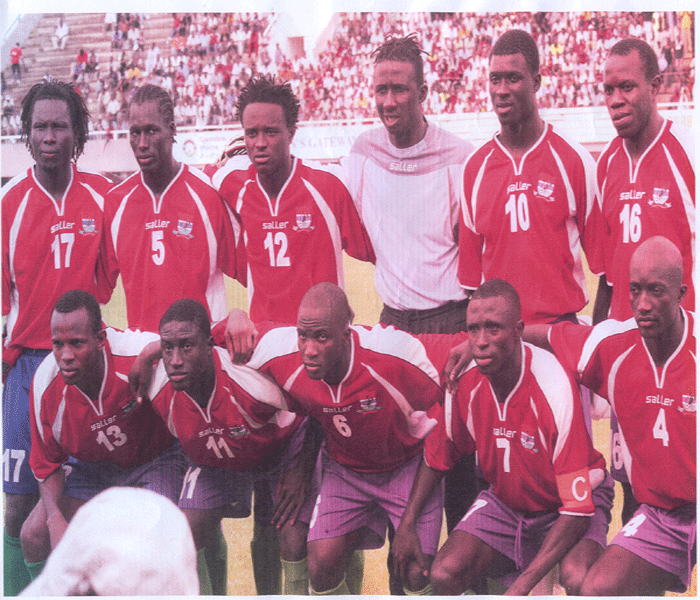 Following the tricky formula for determining the best loser introduced by the Confederation of African Football (CAF) for the 2010 World and African Cup of nation qualifiers, the Scorpions of The Gambia seem to have a better prospect of qualification, if they win with goals when they host Liberia in Banjul in September 2008, and both Senegal and Algeria fail in their games in Algeria. Both teams need to win to secure their qualification to the next stage.
According to the CAF web-side, the 12 group winners in the first group phase and the eight best runners-up will advance to the second stage. A fair amount of mathematics will be required to discover those best runners-up, one of the 12 groups has only three teams, and CAF wants to give the runners-up in that group a fair chance of qualifying.
So rather than simply looking at points gained and goals difference to determine the best second placed teams a re-calculation will take place, while the runners up in group 11 which has three teams will have their statistics unchanged.
But in the other groups, the points and goal difference that the second placed teams have against the fourth placed team will be erased. The new total will then be used to determine the eight best runners-up using points gained, goal differences and goals scored.
CAF says that a play-off match will take place in November should there be a tie for the eight best runners-up spot.
The Gambia are in group 6 with Senegal, Algeria and Liberia. Senegal lead the group with 8 points, Algeria 6 points, The Gambia 5 points while Liberia have only 2point with four games played and only 2 games to go.
The game between Senegal and Algeria is a game of do or die, as both teams need to win to secure their qualification. Gambia needs to beat Liberia with goals to make sure goal difference will count. If The Gambia's group falls among the best runners up group then we most win at home against Liberia and make sure we have a better goal difference than both Senegal and Algeria if both teams fail to win in their encounter, in Algeria.
If The Gambia wins it will give them 8 points, while Senegal needs a win or a point to remain on top. A draw will give them 9 points and a win will give them 11 points. Algeria need to win at home to see them on top with 9 points. If they fail to win against Senegal it will give The Gambia the chance to move into second position with 1 point difference if they draw with Senegal.
Read Other Articles In Article (Archive)