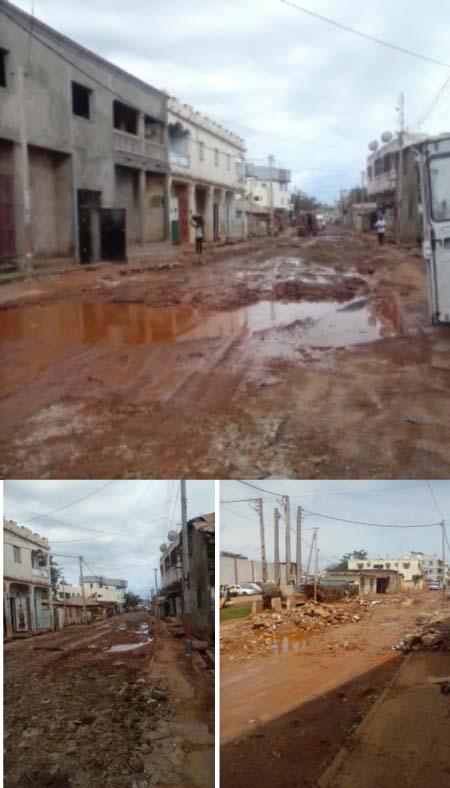 Banjul City Council at the weekend engaged in an initiative to temporarily make certain major roads in the city motorable.
The council's officials engaged in the exercise were using rubbles from demolished buildings to fill potholes and craters along the Primet Street Road.
Primet Road is the main access route to the garage and its condition has been a major concern for commercial vehicle drivers.
The Lord Mayor of Banjul and some city council officials were on the ground to coordinate the process.
In a meeting with the head of drivers and other stakeholders, Mayor Abdoulie Bah said "the council is working on putting in place" a temporary measure to make some roads accessible and motorable.
The council is conducting the exercise with trucks of the National Disaster Management Agency (NDMA), he said.
The council has been demolishing properties in Banjul which were affected by disasters and the owners have vacated the premises.
Mayor Bah said the demolition should have been done by the owners of the buildings but the council is doing it in close collaboration with the NDMA to save the owners of that cost.
Rubbles from these buildings were being used to fill the potholes.
Earlier on, commercial vehicle drivers have taken to the media appealing to the authorities to rehabilitate the Primet Street Road.
However, the drivers have now welcomed the temporary measure being put in place by the BCC.
"We cannot be motivated to come to Banjul if the roads are in a bad condition," van driver Lamin Jaiteh said.
The bad condition of the road had caused them to be frequenting mechanic workshops for repairs, he added.
"This is why a lot of van drivers that used to ply Banjul are now plying other routes within the Kombos," Jaiteh said, adding: "This is what is causing transportation scarcity in Banjul."
Ousman Jallow, another driver, said that though they are happy with the temporary measure, they are hoping for a lasting solution.
Driver Alieu Jobe appealed that the rubbles should be however levelled to make the route smooth. 
Read Other Articles In Article (Archive)