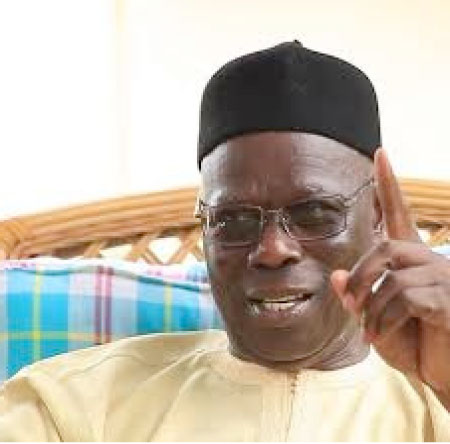 The leader of Gambia For All (GFA), Bakary B. Dabo, has vowed that his party if elected into office will bring an end to what he described as Gambia's 'deploration' situation to corruption, according to Fatu Network.

At a news conference in Fajara on Wednesday, Mr. Dabo said Gambia For All is "setting out with awareness that the deplorable situation we now have has been brought about to a large extent by corruption."
"We know therefore that there is no way we can make an impact without finding a way to tackling it," Mr. Dabo noted.
"But I think most fundamentally, this is one area where example the top [leadership] matters most. Good example has to be set by the top leadership for good governance and clean government. This is what Gambia For All will stand for."
Mr. Dabo told journalists that the GFA government would put in place effective processes and practices to ensure corruption as a problem is kept within a manageable bound.
He said tackling corruption calls for lots of measures and part of his government's efforts to fighting corruption would be the law by improving legislation and leaning on the judiciary to come up with stiffer sentences.
Read Other Articles In Article (Archive)