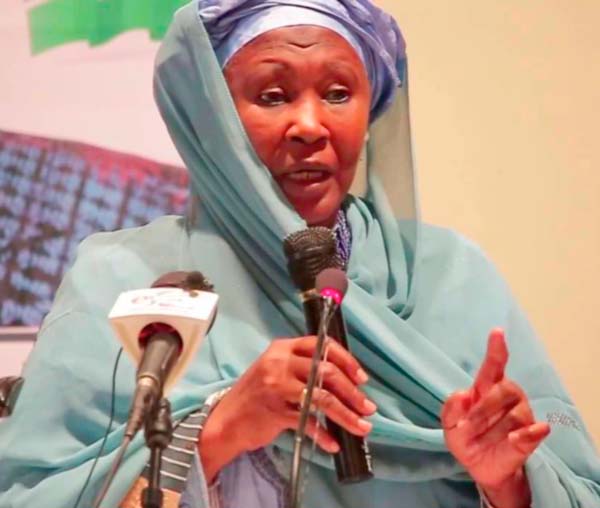 Fatoumatta Jallow-Tambajang, Vice President of The Gambia, has described the ceremony to launch the Joint Transition Team as a defining moment in the political history of The Gambia, as it is the first time such a political transition is taking place in The Gambia.

She said with the effort and commitment of the new government led by President Adama Barrow, a strong democratic governance foundation has been laid, which promotes social cohesion and unity regardless of what dire situation there might have been.
"Gambians are the same people," she said while speaking at the ceremony on Wednesday, attended by the former Cabinet ministers and current members of the new government, held at the Kairaba Beach Hotel.
"Our commitment is no different than the commitment to build a better, prosperous Gambia. A good legacy will be left for generations to come."
VP Tambajang said the exercise was initiated by the present government in consultation with the then outgoing government, meant to ensure an orderly transfer of power from the outgoing government of President Yahya Jammeh to the current one under the leadership of President Adama Barrow.
"We have thought it necessary to have an independent institution to help us ensure and facilitate the transfer of power, so that it can be as objective as possible and so that information can be shared through sharing of expertise between the two governments.
"Knowledge is a continuous process, and there is no knowledge without reference. And we need the outgoing stakeholders to provide us with reference that is needed to ensure that we have the institutional capacity development to democratic governance and equality and prosperity for our people," she continued.
In her remarks on the occasion, Dr Isatou Njie-Saidy, the former vice president, congratulated the new government, particularly President Adama Barrow for his assumption of power, as well as for initiating the transition process.
She said the outgoing government was directed by the outgoing President Yahya Jammeh before he left, and that he gave all his support to ensure the success of Adama Barrow.
Isatou Njie-Saidy added that former President Yahya Jammeh had assured the current government of their full cooperation to make the transition process was possible.
Read Other Articles In Article (Archive)