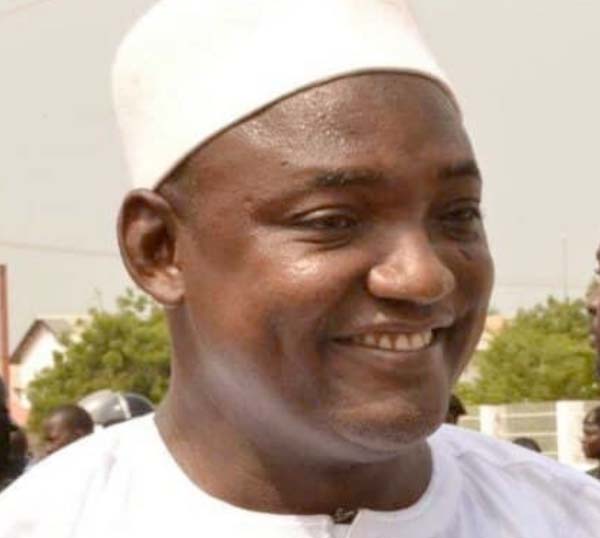 Stakeholders at the recently concluded national conference on justice and human rights have urged the government of President Adama Barrow to build new prisons that would have state-of-the-art facilities.

The convergence also discussed the need for prison officers to be professionally trained so that they could serve to secure the prisoners, not to serve as punishers.
During the panel discussions and presentations, the panel hosted by Justice Kumba Sillah-Camara of the High Court in Banjul highlighted the poor conditions of the Gambia's prisons.
Mr Andrea Ori, a representative of the UN High Commissioner for Human Rights in West Africa, said it is important that the conditions of prisons and detention centres in The Gambia are improved to internationally acceptable standard.
He called for The Gambia's ratification of the Convention against Torture and the Optional Protocol.
He also said the country should consider abolishing the death penalty, and also create a register of custody which would accurately record prisoner interment and releases.
Mr Ori also stressed the need for proper treatment of women prisoners and to provide proper mechanism for complaints and redress.
Yannick Titz, a panelist on the treatment of women and children in detention centres, called for the provision of academic and vocational learning facilities to engage prisoners while in incarceration "so that they could maintain their human dignity".
She advocated for proper visitation facilities and stressed the need for adequate and separate facilities for juvenile and women prisoners.
"A more educative approach should be adopted for more successful reform of young prisoners," Ms Titz said.
She commended the efforts being made by the prisons authorities in The Gambia with respect to the provision of teaching service for the juvenile detainees. She however recommended for the inclusion of the teaching of communication skills.
The deputy speaker of The Gambia National Assembly, Hon. Momodou L. Sanneh, proposed the construction of a new prison structures.
He lamented the fact that the remand wing of Mile 2 Prisons is often overcrowded and poorly ventilated with cells originally meant for about 10 people now housing more than 30 prisoners.
Imam Baba Leigh, a onetime prisoner, dilated on the poor condition of the prison, saying the quality of food there is poor and so is medication also.
He disclosed how some prison officers used the incarceration of some bigwigs to extort money and other materials from their relatives and friends outside.
Lawyer Neneh C. Cham said prison officers should comply with the rules, emphasing that female prisoners should not be accommodated with adults in prison.
She advised that the medical sector of the prison should be looked into as there are times when the sector only got medications for malaria.
The senior lawyer pointed out that a strict approach to disciplining juvenile prisoners does not always work.
Read Other Articles In Article (Archive)