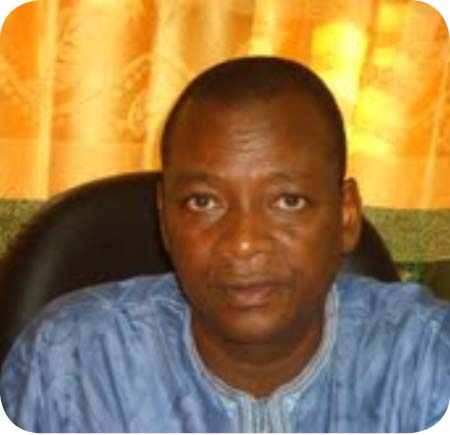 The Tobaski Ram Sale and Livestock Show held annually at the Abuko livestock show grounds would commence from Wednesday 24 September and end on Friday 3 October 2014.
This was announced by the Director General of the Gambia Livestock Marketing Agency (GLMA), Dr. Demba Jallow.
Speaking to this reporter on the state of preparedness of the GLMA for the Tobaski Ram Sale 2014, Jallow said the GLMA in collaboration with the Livestock and Horticulture Development Project, LHDP, the PROGEBE project and in close partnership with department of Livestock Services, farmers and stakeholders in the private sector, and with support from the Ministry of Agriculture in Banjul will stage this year's livestock show and Tobaski ram sale.
He said the objective, among others, is to enhance the marketing of rams and other livestock species by the farmers to the general public during the Tobaski period, and to promote an array of indigenous livestock species.
On the current challenges and constraints faced in livestock market, Dr Jallow said the Ebola virus disease outbreak is one of the factors; depreciation of the dalasi and appreciation of the CFA franc are other factors.
He noted that most of the animals come from the sub-region, and currently there were restrictions on the movement of people and animals, which would also hinder the coming of most of the animals that were imported into the country from the neighbouring countries.
Pointing out that the GLMA cannot determine the price of rams, Dr. Jallow called for more local rearing of rams in order to meet the annual demand for rams during the EidulAdha or Tobaski by the country's Muslim population.
If more Gambians participate in the rearing and marketing of rams, the supply from within the country would increase, and this would help stabilise the price of rams, which has been soaring in recent years.
It is a collective responsibility, Dr. Jallow continued, adding that all and sundry must work to ensure that fair prices prevail in the livestock market.
The head of the country's livestock marketing agency went on to urge livestock farmers and dealers, in The Gambia and in the neighbouring countries, to bring their animals for sale at the Abuko livestock show grounds, commencing from Wednesday 24 September to Friday 3 October, 2014.
Read Other Articles In Article (Archive)